I've been doing product photos for a few years, getting continually better. I've been using daylight spectrum CFLs with muslin cloth to diffuse the light.
I'm looking to buy an actual photography light (1 or 2 should do it) at this point, as I almost always have to brighten up the photos after they've been taken.
My photography area is maybe 2' x 3', so I don't need a ton of light. I just don't want to buy some junk that will break in a month. Looking to spend $100-$200, expecting to get 1 or 2 lights.
I've seen some cheap kits for around $200 that include three lights and a 10' x 10' background- they have mixed reviews- but mostly positive. I wouldn't mind expanding my photo area a little.
Alternatively, I've thought about building a big light tent (using PVC pipe and muslin cloth) and lighting it with fluorescent lights- the big tube ones they use in offices, only daylight spectrum if I can find it.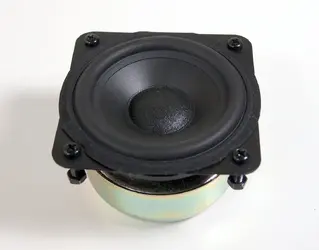 Looking forward to your input