Joined

Feb 21, 2005
Messages

4,152
Reaction score

59
Website
Can others edit my Photos

Photos NOT OK to edit
Helloooo everyone!
I've just gotten back from Brisbane this evening and spent a while editing all my photos. I had the best time down there, catching up with Age again, and also doing the dreaded interview... which went 'ok' btw. But I can never tell how those things go... but we'll see.
Anyway, Adrian and I spent the whole time together having fun, eating great food, listening to awesome music, drinking verrry nice wine, and also hanging out at the brisbane art gallery. :mrgreen:
So of course, with thanks to our resident 'line' photographer, Joe, for the inspiration, I took these photos of the roof of the Gallery.
1.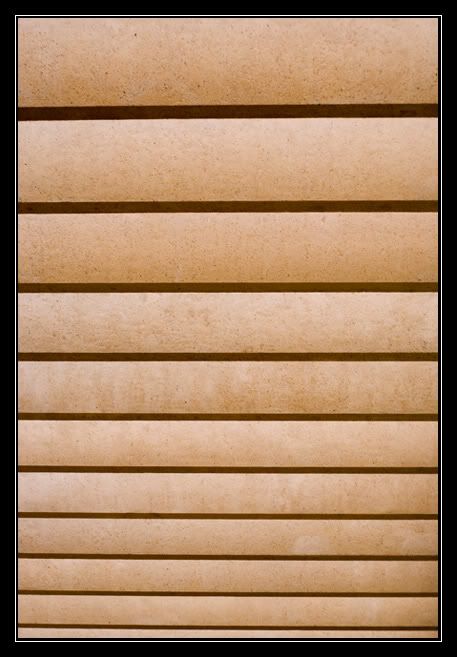 2.
Played around with the white balance on this, even more after I took it using the wrong setting.
3. I thought this looked really cool. Makes the chikky look massive. It's actually a projection onto the wall next to where the couple are standing.
4. Some more projected images. That completely messed with your mind when you watched them. It's too hard to explain, but it was awesome. And we were the only ones in the gallery so we just had fun tripping out!
5. And my personal favourite. I was actually going to enter this in the juxtaposition competition, but I didn't realise it had already finished. :-( meh. This is Adrian enjoying some weird abstracty painting on the other wall. But I just couldn't help myself. I thought this was soo funny.
So of course I'm all sad :-( coz I had to leave age in brisbane, but he's coming up here on monday for a week... yay :cheer: ... and we're both going to a friend's wedding! Yay!
Thanks for having a look, and if you've got any comments or critiques please feel free to leave em here. Ta! :hug::