Joined

Dec 8, 2007
Messages

572
Reaction score

3
Location
i had shot a roll of film with this camera, on my second roll i was messing around with the aperture and this time noticed that the metering wasnt budging. this made me realize that the whole time my aperture was stuck wide open. i was able to close it down with the depth of field button. i cant tell if its the camera or the lens that is causing the problem. i was able to move the aperture ring but the little tab that opens and closes the aperture wasnt moving with the ring. although i was able to push the tab around with my finger. nothing seems jammed up, im thinking there is something missing that moves the tab. any ideas or anyone experience similar problem?
edit- i just found an old 50mm and it seems to work fine, it seems like the 28mm doesnt have a tab to push the aperture tab? around. it springs back on its own but it needs to tab to keep it closed. looks like i have a broken lens, or an odd lens.
double edit
it seems like where the white marked aperture numbers are, is totally missing on my lens.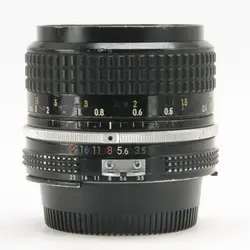 Last edited: