Joined

Aug 22, 2009
Messages

16
Reaction score

0
Location
Can others edit my Photos

Photos NOT OK to edit
Hi folks, hopefully I'm posting this in the right section here.
For some reason I get some pretty nasty noise, specifically in the shadow areas, when scanning negs, and I'm at a loss as to why. Looking at the negs (old Kodak CL 200 5093), you CAN see grain, but the film is just not THAT grainy, and the old prints made from it look similarly grainy to the negs. Here's the neg, print and scan sample so you can see: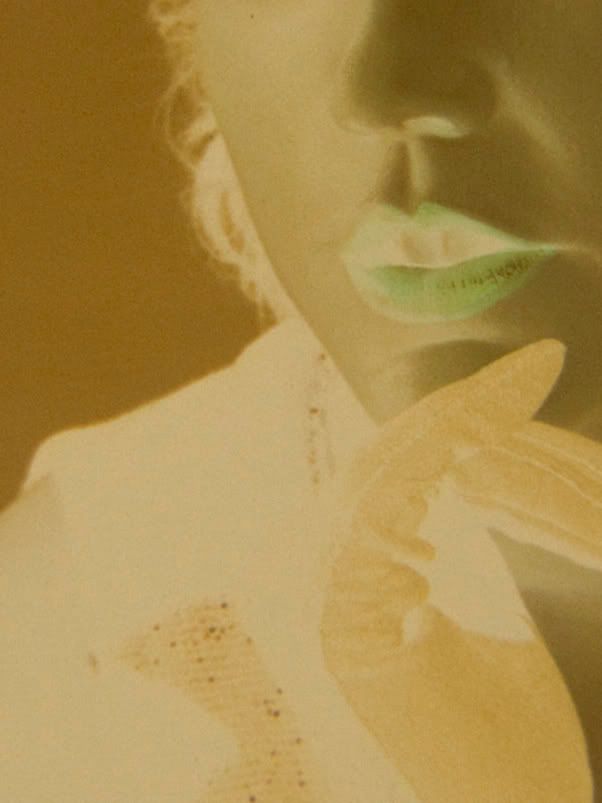 I didn't have an effective way to shoot the print, so you'll see some room reflections on it, although you can clearly see the print grain. The neg is a photo-macro shot.
This scan sample here was done with a Minolta dImage Scan Elite 5400 using it's native software, although I also scanned this image with a Polaroid Sprintscan 4000 with it's native software, as well as both scanners using Vuescan. I tried with and without multiscan modes as well as hi-bit modes. I always got the same result.
Looking at my scan, you'd swear I used sharpening on it, but no sharpening was used at all, either in scan or post. It's strange, I can see getting noise like this from a dense positive, but being as the sensor is getting plenty of light through even the highlight areas of the neg, and the Minolta's sensors have fairly decent dynamic range, I'm at a loss as to why I'm getting such nasty noise from these scanners.
Even stranger is that back in the mid-90's I used to scan negs with a Polaroid Sprintscan 35 scanner and I would get awesome results from that old bugger, and the dynamic range and scanning res on that was significantly lower than either the 4000 or the Minolta!
So if anyone has any clues why I get this, please let me know. I'd love eliminate this from my old scans. Thanks for your time.