Joined

Feb 21, 2005
Messages

4,152
Reaction score

58
Website
Can others edit my Photos

Photos NOT OK to edit
Yes I know, it's been about forever since I've posted in the Gallery. I've just been run off my feet with my uni courses that I've hardly gotten out there to take any photos lately.
Last night there was a big parade here celebrating the end of a month long festival we've had in town. It was great fun watching all the floats and then we watched some fireworks that were launched out of the inlet.
All shot on canon 350D, Raw, with flash for the parade shots.
Here are just a couple of the groovy things they had in the parade:
1.
2.
3. This is down at the lagoon - right near where the parade was. Some of you would've seen my photos of this area before, for sure. This cute little couple where waiting for the fireworks to start before the huuuge crowd came - it was packed here about 1 minute after I took this photo.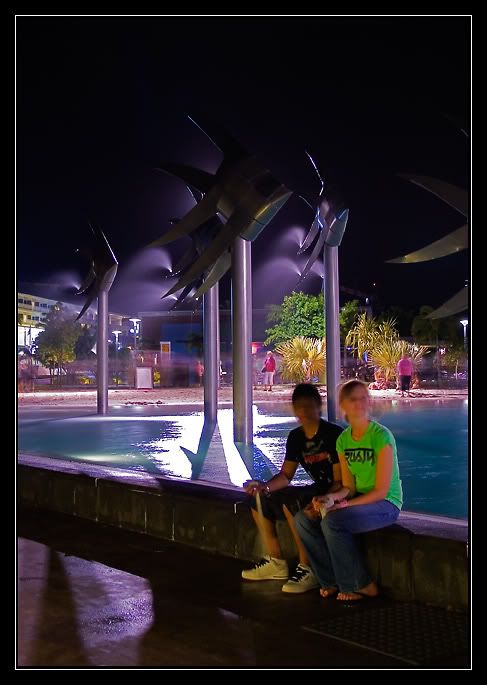 Firework photos were all taken on the bulb setting and tripod and I simply used the remote to open and close the shutter. Took a few goes to estimate the exposure correctly, but then I did pretty well for the rest of the show.
Oh and this is Cairns, so our fireworks aren't exactly the most impressive, but it was fun!
4.
5.
6.
7.
It's the first time I've ever taken firework photos so I was surprised at how I actually got quite a few keepers out of the bunch I took. But I mean... they're just fireworks so there about as boring a photo as you can possibly take.
Thanks for looking! :hug::