No longer a newbie, moving up!
Joined

Jan 29, 2013
Messages

598
Reaction score

264
Location
Website
Can others edit my Photos

Photos OK to edit
There is a little historic site a couple of miles from my mom's house, right next to the Ohio river - It's a 19th century farmhouse. I had always heard of it but I never gave it a thought. I had some free time today so I thought I would go get a few pictures. My initial plan was to get some shots of the exterior of the house since I figured there would be people milling around inside. I did take some shots of the exterior but I'm not crazy about them. I decided to go inside and see what was going on. No one was in there. It was very cool (figuratively and literally) and honestly, a little bit creepy.
There was no light except sunlight coming through the windows so I decided to get some HDR shots of some of the rooms. These shots are all over the place as far as composition and being level, etc. Also, I shot everything with my Tokina 11-16. I was trying to hurry before someone came in and messed up my shots or asked me to leave (by this time it was after their closing time).
Here are a few from today:
1.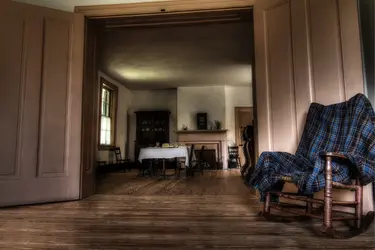 2.
3.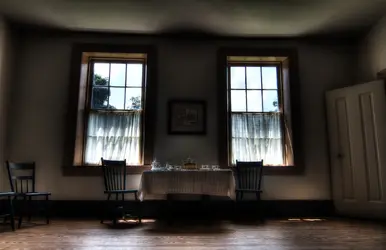 4.