Joined

Jan 28, 2005
Messages

5,136
Reaction score

149
Location
Website
Can others edit my Photos

Photos OK to edit
Airic and I, along with our families burned some Canadian Gasoline, and zoomed up to Amherst Island again, for our much anticipated winter shoot.. We had heard good things about this place, since on the Island there is a privately owned property called Owl Forest, where we know there has been many Owl sightings. here we go...
1 Airic stops for some farmyard shots..
2 The Island has roads that at so close to the lake, you need to drive very carefully!
3 A farm scene I liked.. the Island is famous for its high quality sheep and lamb farms.
4 And now, our hike into Owl forest.. a Nuthatch
5 Daisy said not to go with this one.. too blurry, I don't listen well!
6 Maybe someone can help me ID this one??
7 And this one? I love shooting birds, but I am very uneducated.
8 Airic great eye spotted a Snowy Owl, and along the hike to capture it I saw my favourite weed!
9 the first Snowy, was up high in a tall tree, a long way off the road, and getting there would have involve a climb over a barbed wire fence.. not gonna happen!
10 We very carfully hiked along a drainage ditch, bettween to farm fields.. the snow has blown into the ditch., we had a long warm spell, then it became very cold.. so the snow.. 3-5 ft thick was frozen solid, so we could walk on top of it easily... taking pics every 20 yards..
11
12
13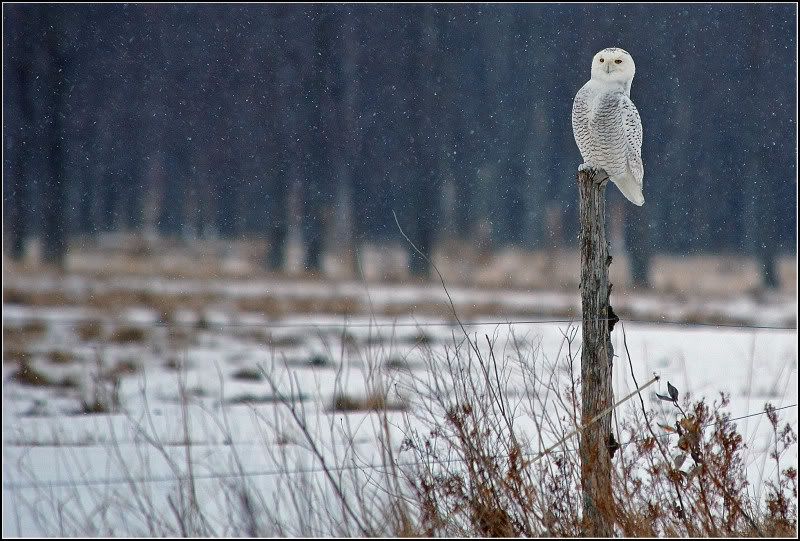 Thanks for a great time Airic, lets go back there soon, and spend more time looking in the forest.
Thanks for looking!