Joined

May 22, 2006
Messages

388
Reaction score

0
1. Chaz Ollieing Hawthorne 7
2. My Girlfriend at a Soccer Game
3. Girlfriend in Action
4. Justin Posing While I Setup
5. Ninja Steez!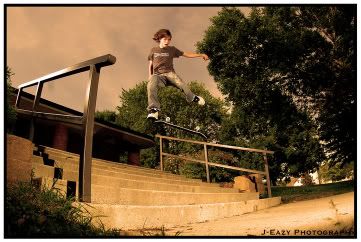 6. Andy Ollie (No flashes cause they fell over before this and broke!)
7. Magician Performing for Younger Kids
8. Nick Hiding from the Fisheye
9. Andy Heelflipping Hawthorne
10. Andy Monster Ollie (again only on cam flash cause my flashes fell and broke earlier)
Critiques on any of them are definantly welcome!