We had a line of thunderstorms come through our area, and I was at the water's edge waiting to meet with a client who was a resident on a small island next to the big island of Montreal. We got our business done, and he got on the next ferry back to his island before the storm hit. Originally, the forecast was for the storm path to pass to the north of us, but it became clear that we'll get hit. I scooted over to another part of the shore where I could get a clear view westward, and captured the following two images. The first is showing the front rolling in. The specks are clouds of insects that normally hover over the surface of the lake, but were being blown by the wind off the lake. The second image is more of a "scenic" shot looking into the oncoming storm. You'll still see a few smudges of brown in the image despite using the lens at its telephoto setting - there were a LOT of the little buggers flying/blowing around. I'm just glad I wan't on the water when the wind/rain hit.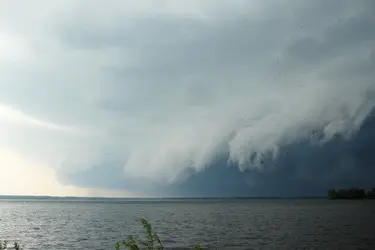 Ti1 + EF 24-105 F/4 at 24mm, 100 ISO, f/8, 1/80sec, Cloudy WB. Curves, sharpening in Elements 12.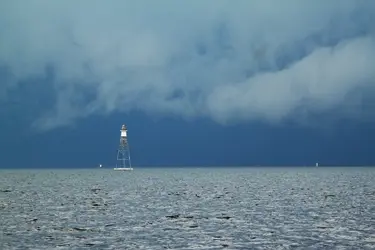 Ti1 + EF 24-105 F/4 at 99mm, 100 ISO, f/8, 1/80sec, Cloudy WB. Curves, sharpening in Elements 12.


Personally, in the second image, I like how the upper clouds and the water frame the dark band of the storm clouds in the background. In the full-rez image, you can see the many seagulls being flown around and off the navigation tower seen at center left. The first image is more of a "record" shot, and I wasn't going to spend time trying to clone out the flying bugs - they were part of THAT scene.

Comments, critiques, and witty banter (Ok, Sharon, I owe you royalties
) always welcome.