This trip was supposed to take place on the 23rd; however, due to some things that came up it was postponed until the following Wednesday. Overall I would have to say that the wait was worth it. My buddy met up with me at my house just before sunrise. He was a little later than expected due to a little encounter with ISP on the highway. After getting all the crap loaded we hit the drive through and we were on the road.
A little while later we were at our destination. This was basically a round two trip; a few weeks ago we hit this river. This time though the conditions were much different. All of the ice was gone, it was warmer and most importantly there were fish rising quite frequently. Hell yea I thought, these are the conditions that are about perfect for this place.
We got our stuff and headed down towards the water. My buddy was nymphing and I was throwing dries. I couldn't quite tell what they were keying in on but I did see a few smallish grey bugs flying. I tied on and went to it. I was having pretty much no luck with anything I was throwing. My buddy however who is also new to fly fishing and nymphing his 3wt was having all the luck. He yelled saying that he got one so I decided to take a few pics.
Soon, after the first one he had his second, third and fourth fish. Hmmm I really need to figure out what they are feeding on and resist the temptation to grab my other rod and nymph. Finally after figuring out what they were eating it was my turn. It is always great fun catching nicer sized fish on size 20 dries…
It was really pretty awesome the sheer number of nice looking fish that were all rising in this one run.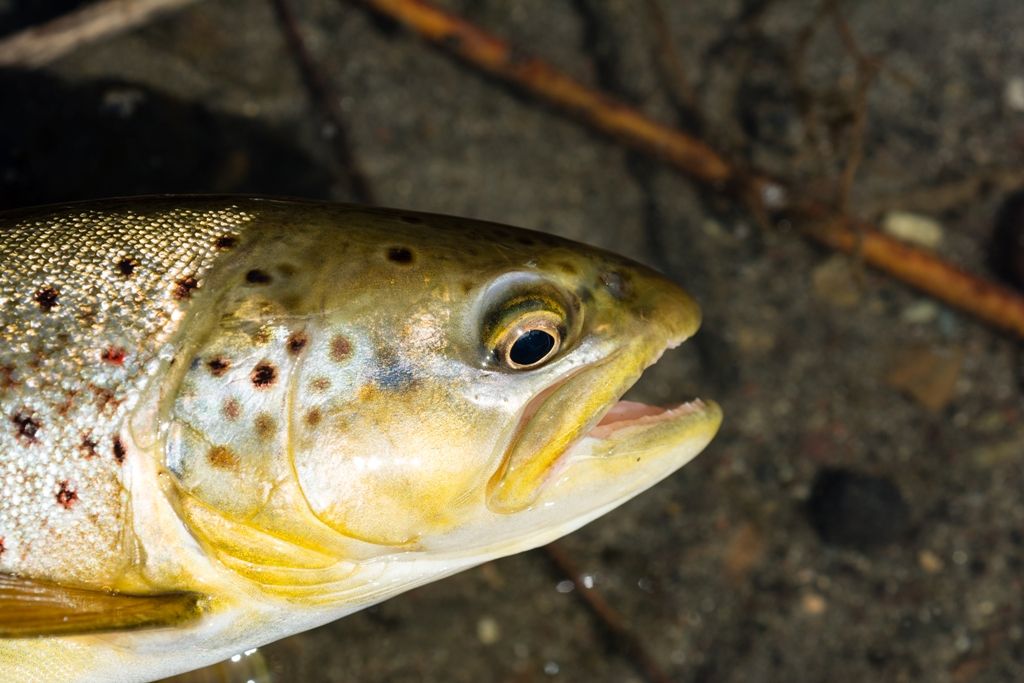 Meanwhile my buddy was having a good time as well. We were both pretty busy fishing so I couldn't get to where he was at to grab any photos of his fish. After a while of this the bite calmed down dramatically to the point that noting was feeding. I took this time to grab some scenery shots.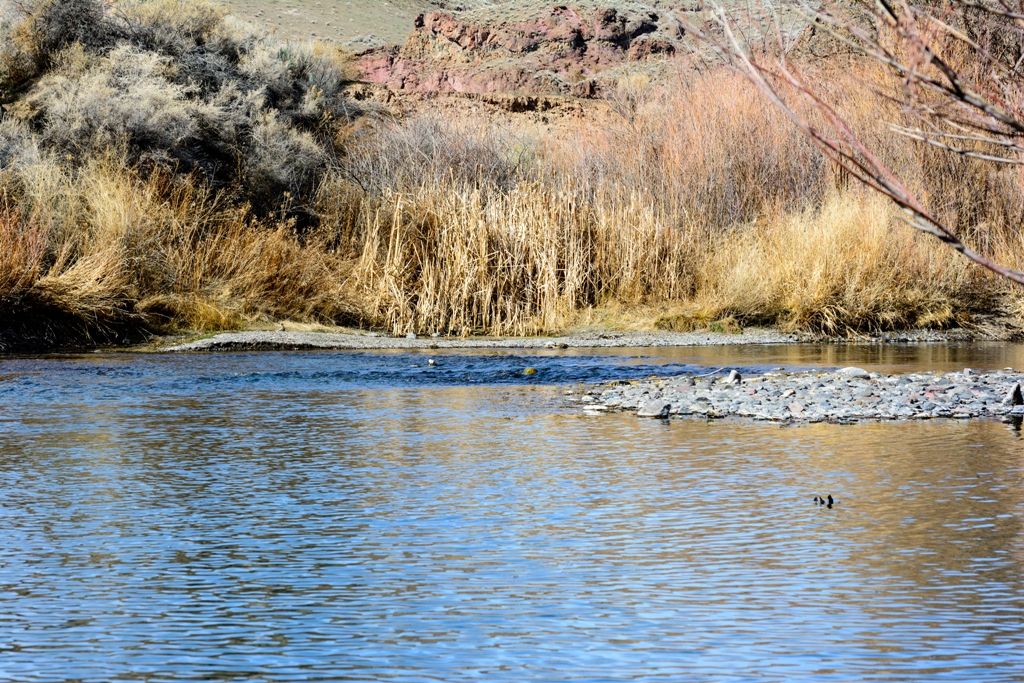 At this point we decided to check out more of the river. Unfortunately at this point in the day with the weather being really nice, the other holes that I wanted to fish were occupied. A decision had to be made, either go back to the first spot or keep driving around hoping that one would open up. We chose the former…
This time though, my buddy wanted to de-virgin one of his recent accusations. I asked him if he ever fished streamers. He said that he did once before, so I suggested that he try one again. Not a bad call at all as he caught this one and quite a few others before we left.
And the release.
I on the other hand had decided to play around with wet flies but was not having much luck other than missing a few takes until…
I only managed to land the one using wets and had several missed-strikes and a couple of LDRs. I decided to wrap up the day nymphing. While nymphing I thought I had a snag, when I got my line in I was a bit surprised to see this little guy on one of my flies.
I landed one more and we decided to call it.
On the way out I took a couple more scenery shots.
It really was a fun day; catching these fish on a variety of different methods was nice too. I don't know why but prior to today I never fished soft hackles here. I am glad I decided to try it though.