3D LIGHT PROJECTION ON TREES – Pre Columbian Mexican Art, is an audiovisual
project developed by Maizz Visual. It explores the 3D potential of organic media
like trees and ivy by projecting aztec and mayan sculptures images.
The combination of thousands of leafs forming a 3D canvas, on which are projected
digitally processed images, creates enormous sculptures carved with just light on
leaf and branch.
The series has a total of 9 figures including masks and representations of Gods
(feathered serpent, lion, etc..) of Mayan, Olmec and Aztec cultures.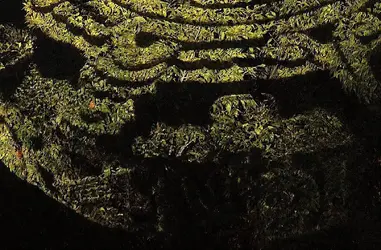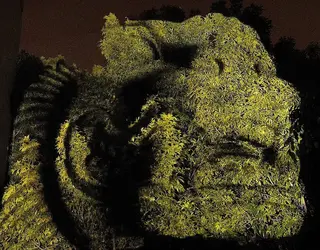 FULL SERIE
http://www.facebook.com/media/set/?set=a.1374616046085762.1073741828.1374611419419558&type=3
PROJECT: 3D LIGHT PROJECTION ON TREES – Pre Columbian Mexican Art
LOCATION: Plaza Uruguay, Polanco. Mexico DF
DATE: 5 MAYO 2013
by
www.maizz.mx
Last edited: