While walking on the promenade a couple of days ago I chanced upon a sight and had to take some photos. I liked the feelings of fun and freedom, with the beautiful warm colors of the sunset. Unfortunately shortly after the children left.
These 4 photos are essentially the best but each one has got something that irks me and something I like. I don't like how the girls are lost in the railings in some, I don't like how you can't see the one face in profile, in one photo they are laughing, in one the girl is sliding down, etc.
Please help me select the "keeper" among these....
1.
I like that both girls are in the picture and they are laughing and that the Sun is in the right place, but they are lost in the railings.
2.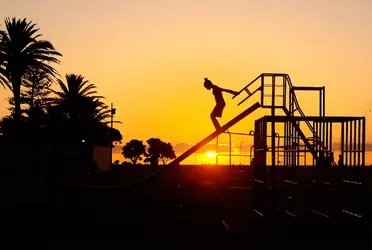 I like the feeling of anticipation but prefer the ones where the girls are laughing and both in the photo, also the sun is in the wrong place.
3.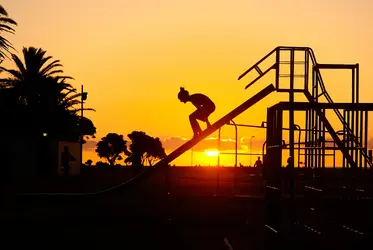 Nice expression, but would have preferred it the girls were both in the photo...
4.
I like the action but the one girl does not have her face in profile, and I prefer where they are laughing.