I haven't had anytime to do anything with a camera recently (what with school and losing 3 years worth of photos), so I decided to force myself up and out Sunday morning to the river:
No clue what kind of bird this is. Someone says Falcon. We'll go with that. I actually BARELY saw the guy; I was walking back to my motorcycle, chimpin' some of the shots, and I hear a noise up ahead. I don't have my glasses on, and all I can see is someone taking off their shirt, and two nipples. I immediately put my glasses on and am horrified that its a man in his early-40's - an ugly man at that. I avert my head to hide my shame and there the bird was - life gives you lemons, make lemon juice to burn the image of exposed-man-tits out of your eyes.
Red robin? - If someone knows let me know, publication around here that likes to know what kind of animals are seen on the refugees around here.
This duck, or whatever, swam all the way up to me, and I was getting him just right, decided he wanted to fly off. Idiot!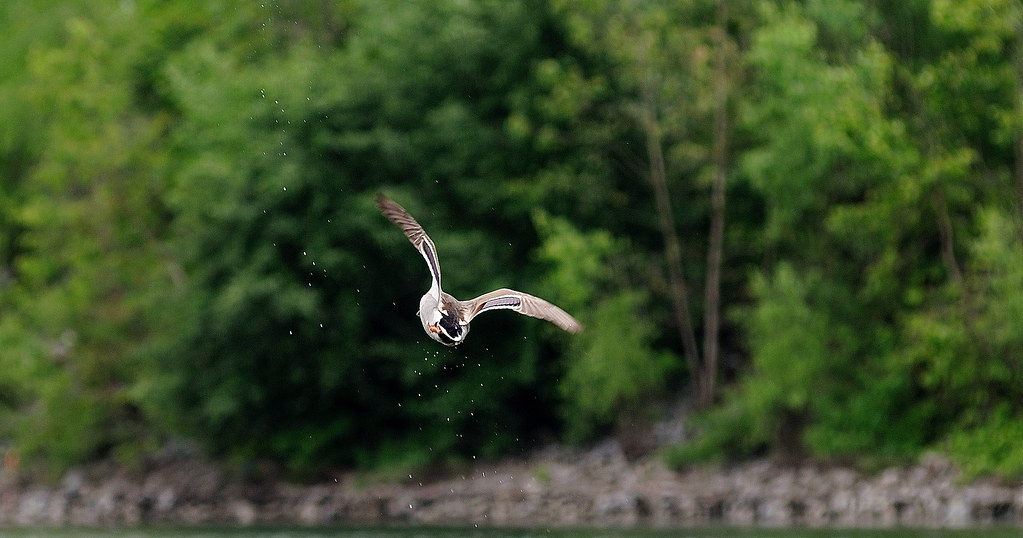 Some very green foilage. Alot of these plants I was bummed about, because I didn't bring my macro lens with me, and the bugs were being VERY cooperative. Oh well: