So, I am not a photographer at all!! I enjoy taking pictures and shooting time lapses with my go pro hero 3 but I do not consider myself a photographer. So with that said I can also say I know absolutely nothing about camera or lens capabilities or how much they can be worth. Today while poking around a local thrift store looking for a used dog crate, I came across a long nice looking camera lens for a few bucks. I thought that it may be possible for myself or someone I know to use it. So I bought it for only $3, because if its not going to be of any use to me I'm only out $3 lol.
Anyway, I'm here because I was hoping someone could help me get some information on it. I know that snake river prototypes makes a housing for the goppro that adapts 55mm filters. So I'm hoping someone could tell me if it was possible to get an adapter to make this lens fit onto my go pro hero 3.
Also, will this lens be able to shoot stars in the sky? My gopro is not able to capture the stars, I have no clue what kind of lens is used for astrophotography but I always thought the pictures were stunning, so if theres a chance I will be able to use this to capture the beauty of the night sky that would be really awesome.
If anyone has an idea for how much this lens is worth and you feel like sharing that would much appreciated.
Here are some pics of the lens: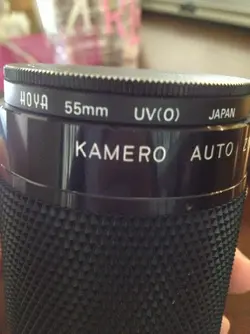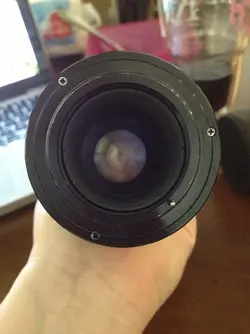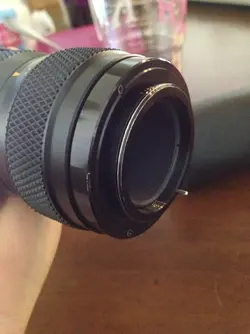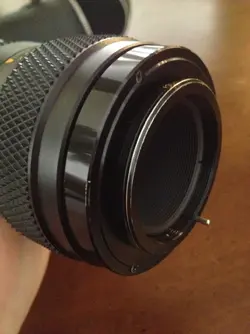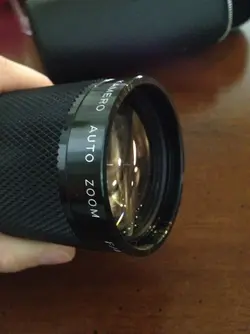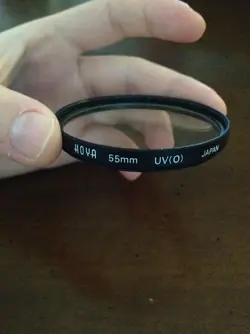 This is what the lens has on it:
Kamero Auto Zoom F/4.5 85-210mm 55(it has an oval with a line through it, not sure how to type that lol) No.301237
It also has a filter on it that says:
HOYA 55mm UV(O) JAPAN