Been spending a lot of time on here!
Joined

Dec 11, 2007
Messages

1,637
Reaction score

904
Location
Website
Can others edit my Photos

Photos NOT OK to edit
A not quite steady stream of half a dozen species with bursts (no pun intended

) of intense activity over an hour !
Loads of fun !
And THE best therapy for whatever is ailing you. Nothing else exists while your eye is glued to the viewfinder !
Life's challenges are gone....
I'm on a gimbal, I set up a dead tree for the birds to perch on before they come into the nectar, seed and suet feeders outside my south facing picture window (pun intended

)
If I happen to be in the house and notice some activity I'm ready to drop whatever I was doing and shoot, he, he....
On days like these I like to challenge myself to a ISO of 1/1000, aperture mode wide open , center meter/focus with the 200-500mm.
Mostly I'm looking for a "good" static pose. Wait for it, wait, Go.... Rip off a short burst and save the best for the initial cut.
I love the frame rate (edited) of the D500 but try to keep my bursts under four or five. BTW > I find the free version of FastStone Image Viewer the quickest program to cull a batch of images.
In an hour I shot 136 frames, about half of which were somewhat acceptable. Of those choosing between almost identical poses and eliminating simple side shots I kept/processed a dozen.
This is my best of the hour.
Female Baltimore Oriole.
A chickadee, eeeee....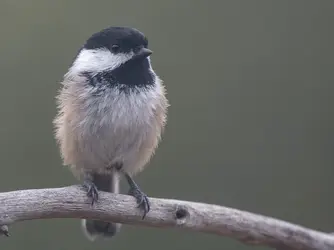 Male Goldfinch...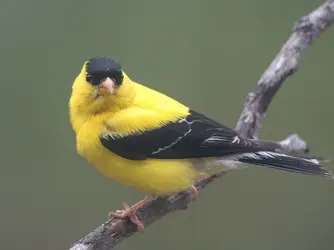 Female Downy Woodpecker...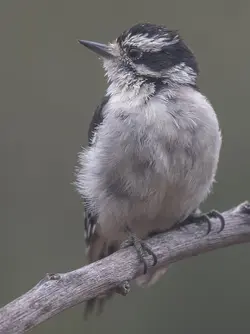 Female Baltimore Oriole...
Cheers, eh ?
Last edited: