Joined

Mar 13, 2012
Messages

4
Reaction score

0
Location
Can others edit my Photos

Photos OK to edit
So I got my new Sony A65 a couple weeks ago, and I have no clue what I'm doing or how to do it. I approach Photography in the beginning much the same way hunters use shotguns to take down a starling: with enough bird shot in the air you're bound to hit
something
. I figure, until I learn what I'm doing and/or how to do it, that if I take enough pictures, eventually I'll get one that's somewhat not horrible. This is one such picture.
Please don't hold back the criticism. If I am to learn anything, I need to hear it all. With this particular picture, I'm most interested in criticism on my composition, though everything else is welcomed.
Camera: Sony A65
Lens: Minolta "Beer Can" 70/200, F4
Time Taken: High Noon, Clear Day, Outside
Original Size: 24 Mega Pixels
Not sure what else I need to put here...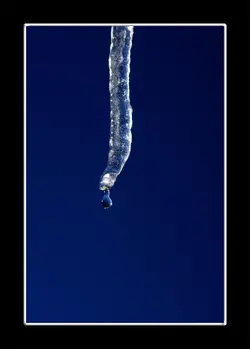 *EDIT*
Frequency in his post below, said it would be better if there were a sparkle in the drop. Here is an adjacent ice cycle with such a sparkle (it's really just the sun in the drop, but it works). I didn't think the colors turned out quite as nicely, so I didn't post it originally.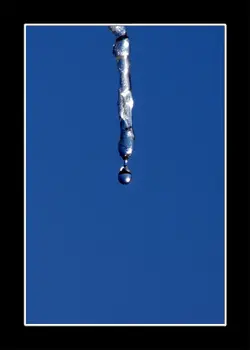 Last edited: