We have a cottage near the Champlain Islands in northern Vermont, and love driving/biking/kayaking/walking in the area. Last weekend, we decided to drive through as the weather was variable and windy (too windy for kayaking, high chance of showers, so garden work could be put off
). Lots of places to lose yourself in. While my wife checked out the insides of several barns/antique shops, I checked out the outsides, and was rewarded by some lines. Lines are good. Eyes love running up and down lines. Curvy lines can be even better, but this being Vermont, we're focusing on straight lines. So...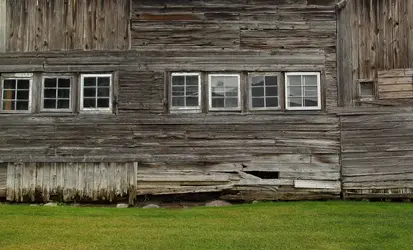 T1i, 28mm (24-105mm), 1/160 @ f/8.0 Iso 100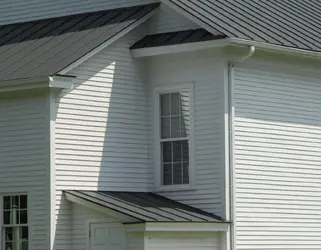 T1i, 82mm (24-105mm), 1/100 @ f/8.0, ISO 100, cropped.
Comments, critiques, and well-thought out diatribes always welcome.