Official Vendor
Supporting Vendor
Joined

Nov 4, 2009
Messages

1,850
Reaction score

7
Users can shoot with manual mode or aperture priority mode. The brand new Minolta adapter for Canon eos will allow them to use Minolta MD mount lenses on Canon EOS cameras, this inside glass designed for the photographers use coated optical glass offer better optical performance.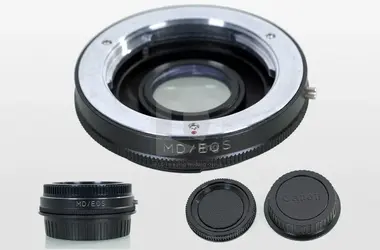 Three sentense to make clear introduction about this adapter as below.
The minolta to canon mount adapter is able to perform focus to infinite.
This is the adapter for using Minolta MD manual focus lenses on Canon EOS auto focus mount.
Minolta to Canon mount adapter
for Minolta MD Mount Lens to Canon EOS body which compatible with all Canon DSLRs perfectly such as 650D.