My daughter is 17 and is into boxing. I posted a thread about this in the beginners section...that I'd like to do a set with her in the gym, 'in action' with her coach, so to speak. Punching the bag, etc. Tonight, decided to snap some of her in the garage. (yes, my garage is a mess!)
This ended up being harder than I thought. (I have so much to learn about this!) But, I have to keep practicing to get better. This is just the first 'round.' More to follow, maybe over the weekend when I have more time.
**Please feel free to edit, if you have some ideas you would like to see here.
.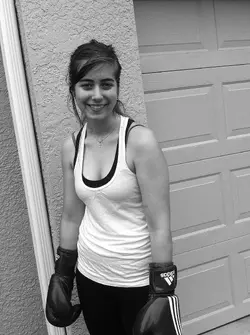 Thanks for following!