Despite my attempts, I could not identify these two old folding cameras that are part of my collection.
If one knows about them....
First one is an horizontal format 9x12 cm .
The body is made of wood covered with leatherette
The lens is marked "Periscop Aplanat"
The shutter has no name. It offers 1/25 to 1/125 sec + B and T
It must normally by used with plates but this one has been fitted with a special conversion back for the use of big roll films.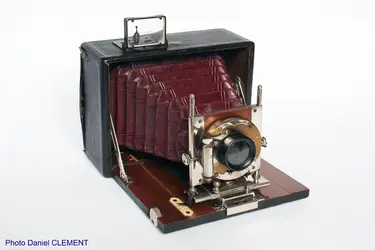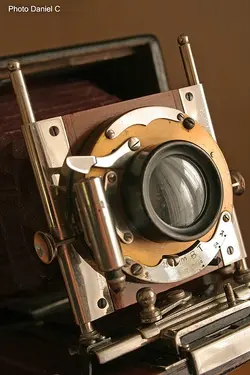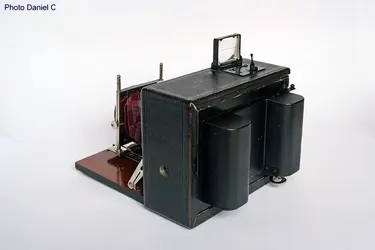 The second one looks like productions from Girard or Wunsche
The format is 8 x 11 cm. The camera must be loaded with type 118 films but could also use plates
The lens is marked « A. Le Vasseur & Cie Rectiligne Extra Rapide »
The shutter is a « Wollensak Regular B » . Pneumatic, it offers: 1s to 1/100 s + B & T
The unusual design of the bed support is to be noticed.