Been spending a lot of time on here!
Joined

Feb 28, 2011
Messages

2,981
Reaction score

899
Location
Can others edit my Photos

Photos NOT OK to edit
Yeps, another "how far I've come" thread - but this time it's the post work
SOOC JPEG - this was one of my first "favorite" photos. The girl is a good friend of mine and I always find myself coming back to this photo to try out new techniques.
Not bad for a newb (horizontal, check - cut off forehead, check)First
First edit... looking back, I think, "OMG, WTF! Was I think?!"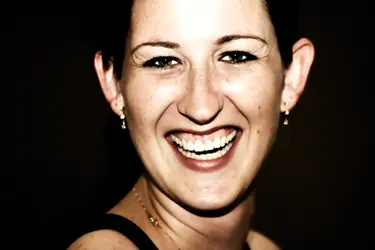 Edit from a few months ago... better, but still - WTF? It looks like she has fine, shimmer **** all over her face.
Annnnd an edit from today. I think I've come a pretty good ways in a few years - though I already see some things in this final image I'd like to correct like the crappy cloning job in the bottom lefthand corner and the dark spot above her right ear.
So whatcha think? If anyone else has done something like this, I'd love to see