Joined

Sep 9, 2012
Messages

2
Reaction score

0
Location
Can others edit my Photos

Photos OK to edit
First of all, I apologize in advance for not knowing technical lingo... I love photography, and taking pictures, but I am all about the creative and intuitive... not the smartest cookie in the box when it comes to the specs.
I'm looking for a new camera. My Sony H20 broke, and my friend gave me a little Canon PowerShot for my birthday... I just tried it out yesterday, and could tell it's not quite up to snuff. I can still exchange it and put the money towards another camera. My price range is around $250.
So...
I had a Sony H20 - 38-380mm **not nearly wide-angle enough, but zoomed in great
Easy to use functions. Very simple to change settings, on the fly. I liked it so much, I owned two of them... but, the 38mm was always an issue and I often got out-of-focus pictures.
I now have a Canon PowerShot A1300 with a 28mm Wide-Angle Lens
Functions and menu not easy to use (can't do things quickly, while people are standing around waiting for you to take the photo)
The self-portraits I tried yesterday (see example) I was happy with... the wide angle is great. With my Sony, I could never, ever get my whole outfit in the mirror. I also like the distortion, as things angled away are actually smaller. I always looked wide and flat in the other lens because it seemed to even everything out, no matter if things were close or far away, they all looked to be in the same distance.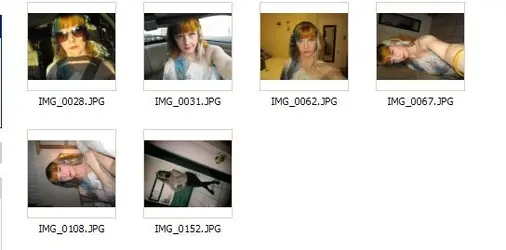 For examples of the kinds of pictures I typically take, you can see some of what I've done with my Sony H20 (and sometimes, even my *old* iPhone) >> Many of these are self-portraits
https://picasaweb.google.com/117933169079832310244
I am thinking about upgrading from my Canon Powershot to a...
Canon SX260 HS
Might be too expensive, for the bundle -- but, got the best reviews. 25 - 500 mm
I just wonder if the menu features are as hard and clunky to access at the cheaper Canon I currently have.
Also, very interested in a dual-view camera, but it seems to just be gimmick and the actual cameras they are on do not appear to be good quality.
Basically...
I need a very small, versatile camera because I carry it in my purse. I take a lot of close-up photos of things like jewelry where I need to zoom in and get detail, and also lots of architectural pictures of huge buildings that are far away. I take many photos in low-light at parties and concerts, and I also take pics outside in daylight. I need an excellent self-timer for self-portraits... I find that pretty much all cameras have rounded edges, so you can't set them on-end for vertical self-portraits. None seem to go more than 10 seconds. For self-portraiture purposes, it is very hard to find an affordable camera that also has remote-control photo-taking capabilites.
Thanks,
Staci Layne
Last edited by a moderator: