New photographer using a point and shoot on a mono-pod. These are from Mccormicks creek state park in Indiana. Mostly a practice outing these are my best.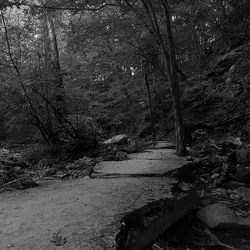 My favorite. I did about 10 shots of this natural 'path' of sedimentary rock leading away from the creek.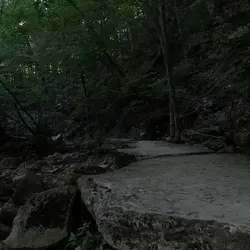 From the other side.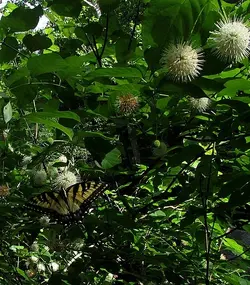 This bush by the water was filled with butterfly's and bees, cropped this one for synergy with the flowers and butterfly didn't really see it when I shooting it but I like the flowers seeing it on my computer, I enhanced the clarity a little and tweaked the colors until the butterfly stood out as well as possible.