Joined

Aug 13, 2010
Messages

260
Reaction score

5
Location
Can others edit my Photos

Photos OK to edit
I recently did a small home setup shoot to try getting some good shots of an incense stick burning. I've seen it done before and really liked the results I got. See following picture: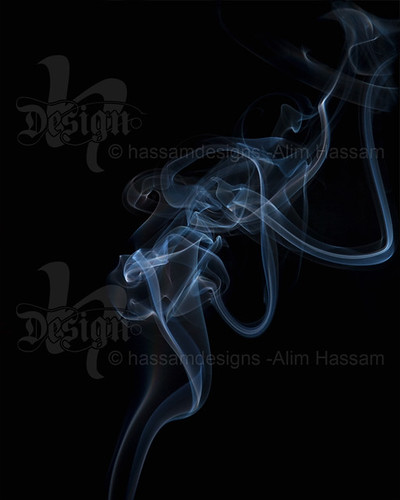 Now I fiddled a bit in photoshop for the tint/color but that's not the reason I was posting. I saw a little issue in the shots I took but wondered why they still occur. First, here's how I had it setup:
1 White bulb light to provide lighting of smoke
1 430EXii strobe to fire per shot
1/200 shutter speed
f/16 aperture #
ISO 100
AWB
Here's the issue however; you'll see it in this image of the 100% crop of the same image.
How would I minimize the noise that is there at the 100% crop? I really want to get one or two of these printed large or even sent to stock agencies and I KNOW that noise is a major reason why photos are denied.
C&C greatly appreciated.
Last edited: