Joined

Apr 23, 2009
Messages

7
Reaction score

0
Website
Can others edit my Photos

Photos NOT OK to edit
Hi everyone - I have just recently started to get a bit more serious about photography. After spending less than one of a few months solo in a hotel in Utah I decided to go 'shopping' and ended up buying an SLR. I bought an Olympus E-520 and while I know its not the Porsche of cameras it will do just fine for my (in)abilities!
Anyways - so far I have been learning and am finally starting to be able to dial my settings in somewhere close to where they make good shots. I have been learning a lot w/ using LR2 and CS4 which definitely helps.
I recently bough a tripod and remote shutter release in an effort to try and start sharpening up my photos as well as do some night-shots.
I went out the other night and took several shots of the bridges here (I am an engineer
and I live in Portland - which is the 'bridge' city) when it was full dark outside. I am really happy with the results and am pretty proud of the fact that they came out so well. The composition isnt the best but it is coming around.
My question is about some bridge spots I seem to be getting around the lights. I have posted a few of these pictures to get some feedback. Basically they have these bright spots in them that look terrible. I know that in pic #3 the ISO is way high.
I would really appreciate any tips from people and maybe some info on why these show up and what can I do about them? Feel free to edit them - if you want the RAW (either ORF or DNG) lemme know and I will send it.
BTW the meta is on all these.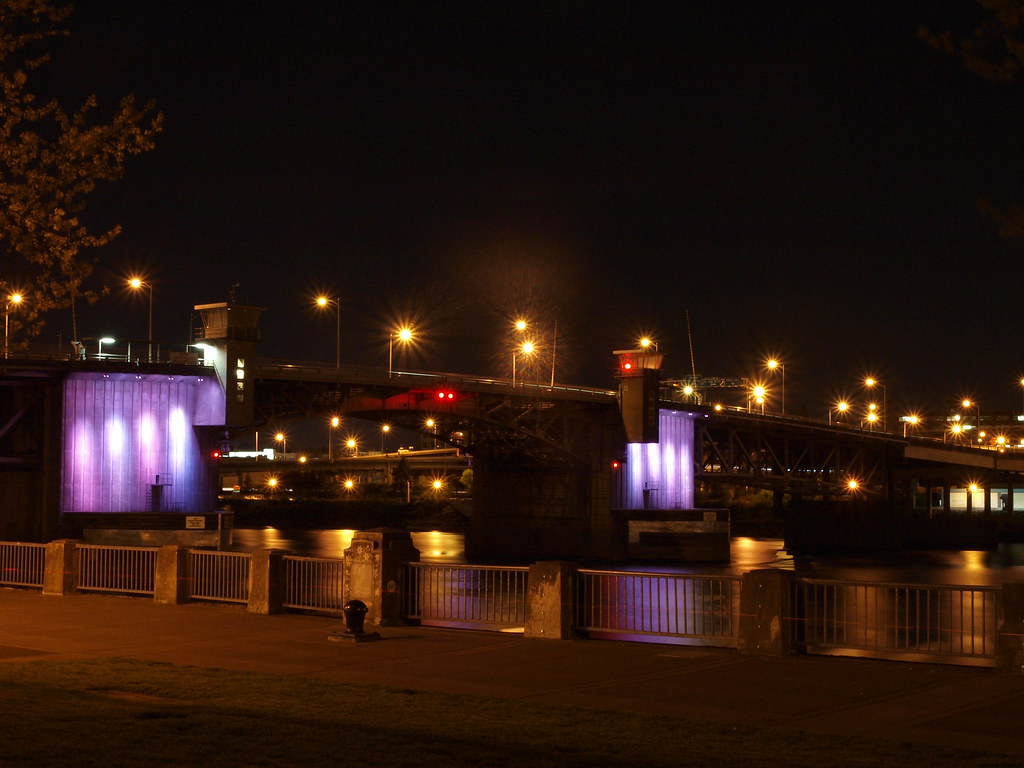 Last edited: