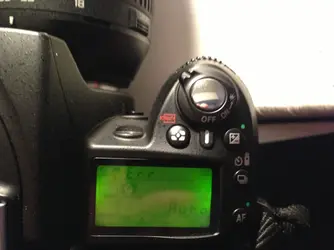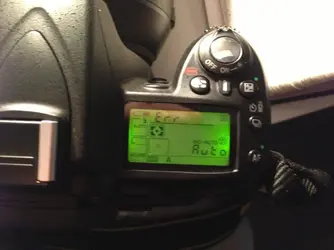 OK, here is my question: I am in the middle 'beginner & and middle' I have this Nikon D90 for about 1 1/2 years, latly star giving me 'error' like the pictures shows.
1-will not turn off.
2-on the bottom right conner appears 'CHA' blinking.
3-I have to take the battery off to turn off.
4-I take (not sure what mode) a picture, but wont register the picture, and after a little (seconds) I here the shutter clicking.
I have review one DVD on the D90, (Nikon D90 Blue Crane) I have reset the camera few times, in view of the error I am getting.
Not sure if is the SD card? Battery is charge.
I am some what frustrated, so any input is welcome.
Thank you
olmo47