Joined

May 5, 2010
Messages

16
Reaction score

0
Location
Can others edit my Photos

Photos OK to edit
Over the last weekend I shot my girlfriends' younger sister's senior portraits. This is my first portrait attempt in general, so it was all pretty new to me. I didn't charge of course, as it was a great learning experience. (Since she was youngest of three, the mother requested a group shot of all her kids in their letter jackets, which explains the final two pics)
Since I won't be able to re-shoot, I would particularly like PP advice from those of you with senior photography experience. What do people like to see in a final edit? What makes the client happy?
Below are a few of my favorites, but if anyone is really curious to help, here is a link to the full set on my flickr:
Laura's Senior Photos - a set on Flickr
1.
2.
3.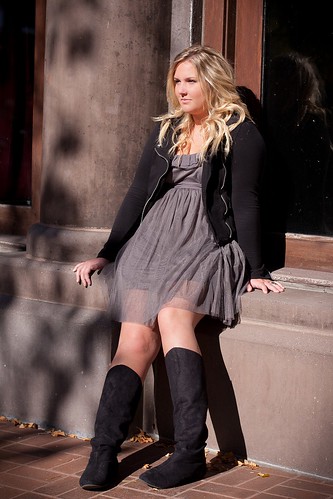 4.
5.
6.
7.
8.
9.