Joined

Apr 22, 2009
Messages

82
Reaction score

0
Location
Can others edit my Photos

Photos OK to edit
These are some of my better quality pictures. A lot of them were taken while playing around with my new 35mm f/1.8 lens seeing what it is capable of without a flash. A lot of my pictures are of my wife and son, that is afterall the reason I bought that particular lens, and the camera in general. The lighting/exposure aren't always correct, some of that is on purpose though.
The cool building at the new beach park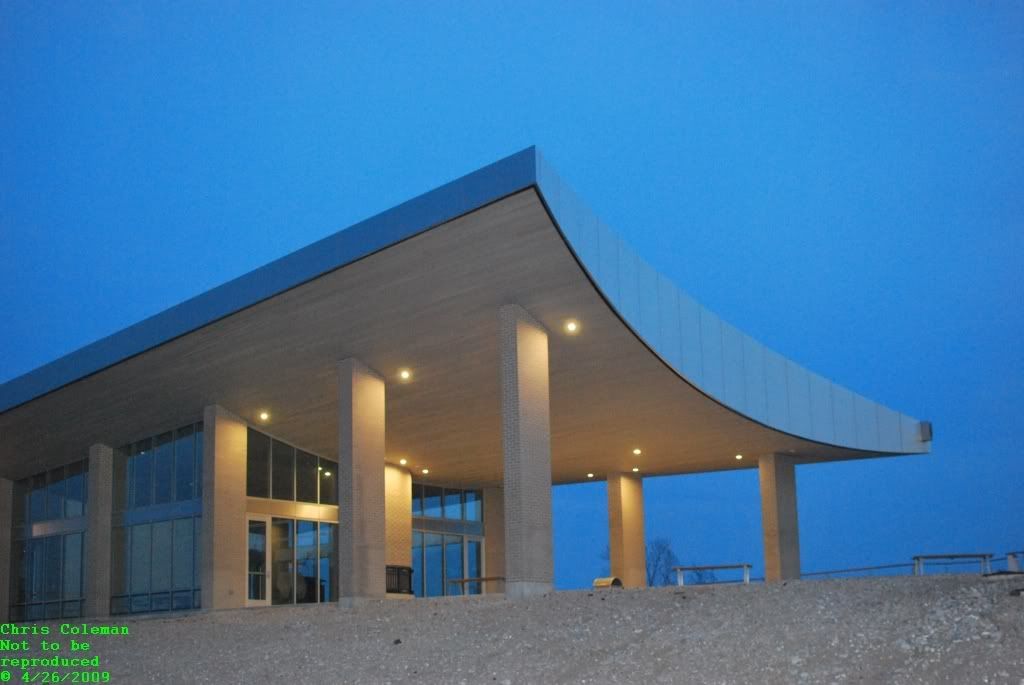 Unfortunately it is quite grainy, I had been playing around to get shutter speed somewhat faster while shooting at f/1.8 and didn't have time to change the ISO back to something reasonable because he only stayed there a split second. Still, I love the picture.
On this one I may blow it up and focus on the reflection of me in her sunglasses for one of the "photos of you with your camera" threads.
Looks like he has something planned.
My son with his aunt (my sister) on easter.
A slightly under-exposed version of the sunrise the morning my son had woke up very unhappy. I did get a picture with the correct exposure, but my first goal was getting the color correct. Unfortunately, there was nowhere else I could go to take this picture.
He refused to smile, so we improvised.