No longer a newbie, moving up!
Joined

Feb 17, 2010
Messages

295
Reaction score

29
Location
Can others edit my Photos

Photos OK to edit
I was driving through Zion National Park before sunrise last week, and was quite taken back by the rolling and scattered fog. I was in a rush because I had a permit to hike the famous "Wave" in northern Arizona, and wanted to get there as soon as possible. However, the fog just beckoned me to stay! I was definitely rewarded with one of the most spectacular scenes of my life. Once the sun started to hit the cliff walls, everything just started to glow. C&C Please!!
1. The Altar of Sacrifice
Canon 5DmkII w/24-105L @ 105mm
f/11
1/6 sec
ISO 100
2. The Towers of the Virgin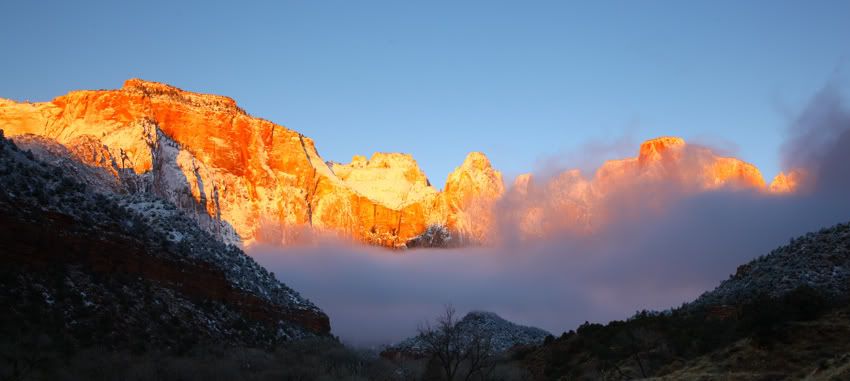 Canon 5DmkII w/24-105L @ 45mm
f/11
1/6 sec
ISO 100
3. East Temple
Canon 5DmkII w/24-105L @ 47mm
f/11
30 sec
ISO 100​