Joined

Jul 24, 2013
Messages

30
Reaction score

4
Can others edit my Photos

Photos OK to edit
I am new to photography and to this forum—so this is hello. I've purchased an old Mamiya SLR 35 mm camera (yes, film). Everything is set manually save for aperture, which the camera can set in accordance with shutter speed. I figure this will provide a good, cheap platform to learn what goes into a good photograph.
Anyway, on to my question: I've noticed that several of my photos—all shot in daylight—have a certain glare. It almost looks like there's a fog between the lens and the subjects. Like this: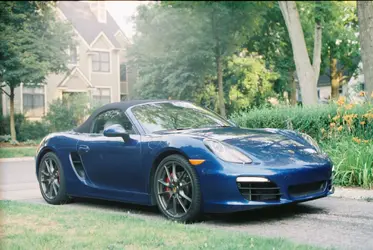 or this:
Both those were shot with a 50 mm lens, set to shutter priority. I'm seeing this across different kinds of film but not on every frame. For instance, when I shot the George Washington impersonator with my telephoto from just about the same spot but with my 135 mm lens:
and here's the Porsche in a different location:
My question is, what am I doing wrong in those shots that have the glare/fog? Was I simply catching the sun at a bad angle? If so, what angles produce this effect? I already know shooting into the sun is a no-no.
Thanks for any insight.
P.S. If someone believes this belongs in the film forum, feel free to move it. But I believe my issue here is technique, not the medium.