TPF Supporters
Supporting Member
Joined

Mar 5, 2013
Messages

35
Reaction score

2
Location
Can others edit my Photos

Photos NOT OK to edit
Hello
So you probably guessed i kinda like shooting in the woods as i think they offer so much. This time i think i have upped the bar and raised my game in offering some lovely shots. All with deep colours and simply scintillating on the retinas. Please feel free to comment i figured you kinda like themed shots and not just randoms thrown on for the sake of it so how did i do on my first themed shoot? (These were all taken today i think they went pretty well as i was walking with my two children also lol)
1. Named the precious (hope i did not infringe on any copyright lol) A shame the sun glare on the water was a bit bright i tried tinkering with the contrasts but just looked worse and the ring just got lost.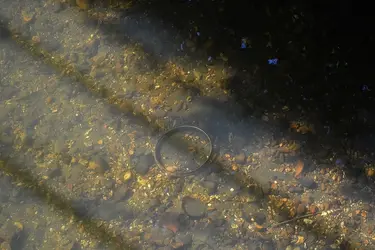 2. I took over 200 shots today and only one from this part of the woods and i got to say wow i did not realize how striking this turned out hence being called Naturally Unsymmetrical
3. Believe it or not wooded areas in the UK do have tarmacked areas and i love the way that this kinda gets gobbled up by the overgrown foliage
4. You may recognize the tree from the black & white set i uploaded yesterday. This is what i wanted to show. For me the colours are beautiful and the reflections in the stream just excites me. I like this fallen tree always a question as to how and when this tree fell to make a perfect natural bridge across the stream. One day i hope to return to this spot and see how it looks after heavy rainfall so watch this space.
5. Finally for this set after trawling through my days photo shoot i had to choose this one if not by accident the light spots on the ground remind me of a spy hole on the front door of a house. and the slight hint of red appearing caught my eyes and i am sure it will yours too(oh i just told you lol)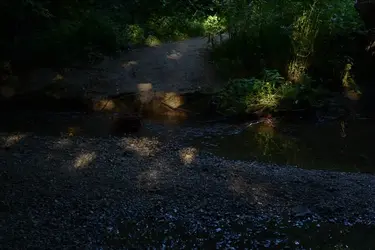 Coming up i will post my trip to the top of a hill within the woods and some amazing close up colours and those yummy blackberries