Joined

Apr 17, 2009
Messages

112
Reaction score

0
Location
Can others edit my Photos

Photos NOT OK to edit
So, the other day was beautiful outside and I decided to get some pics done of the baby and while I was doing so my eldest was riding his skateboard around. Figured I'd try my hand at "panning", have never done this before so out of the 30+ shots only a few were worthy of keeping... fo now, lol!
Any tips for improvement are welcome, but the post is more so for me to say "hey look what i did, ma!" lol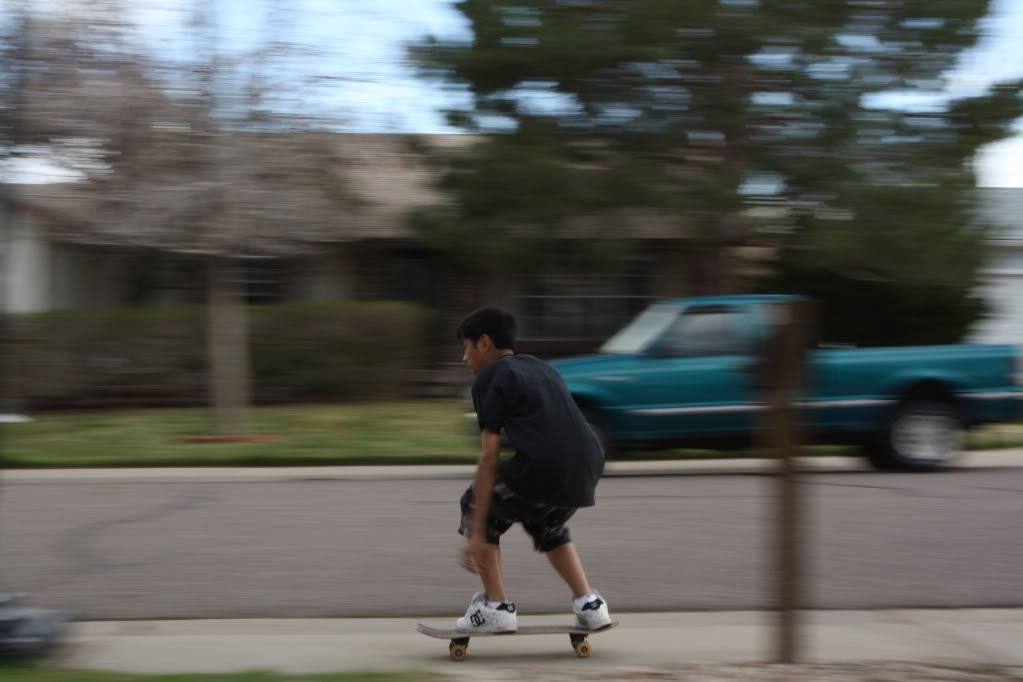 and here are some of my husband. Skateboarding and not looking where you are going can lead to bad things...
lol, he ran right into the mailbox! hahahaha!