Joined

Oct 6, 2015
Messages

3
Reaction score

3
Location
Website
Can others edit my Photos

Photos OK to edit
Hey friendly photographers, how have you been doing?

Good to be back with thephotoforum again. This time I will be sharing with you about a journey of mine, to the northern part of Vietnam. It is now October - the rice harvest season & the time that rice turns into a mesmerizing golden color on the hillsides. Yes, I want to capture it and to share with you all.

For this ride, I used a Yamaha WR250X:




The Yamaha is simply faster and much less...smoke comparing to my Minsk. Opps, sorry about the naked local gentleman, well, he is a tribal kid and they are all naked in that age.

The first part of the ride was 266 km from Hanoi to Tu Le, an amazing place with beautiful scenes. A is Hanoi in the picture beneath while B is Tu Le.




Tu Le is a small town, stretching along Road 32 of North Vietnam. The town is about 600 m above sea level, but there's really not much about the town itself apart from delicious sticky rice grown locally, great local moonshine and hot springs where the local bath nakedly and publicly (well, I don't share that part now yet). But this is what makes the town special: It is located right next to this valley:




To be honest, every U turn of road 32 starting from Tu Le is a place for panoramic shooting. Thanks to the high elevation that the road keeps going higher and higher, allowing more opts for panorama.

But I don't just shoot from above, my motorbike brings me on a ride in the middle of that rice field as well. How?




There's a little track connecting the main road and the valley. There are local minorities living sparsely around the valley.

Now I am fully surrounded with the gold color of the terraced rice field. Everywhere I walk, every corner I can use either my Canon 10-22 mm or 70 - 200 mm

Here's the snapshot of the 4 trees:




Looks peaceful, I want to spend my future honeymoon in a house like this, somewhere like this.

Of course there are corners that can help you highlight the terraces:




There are 02 times of the year that I myself want to go here: This period and the other one is in May, when the local farmers start the rice crop. At that time you can expect to see something totally different, but just as beautiful: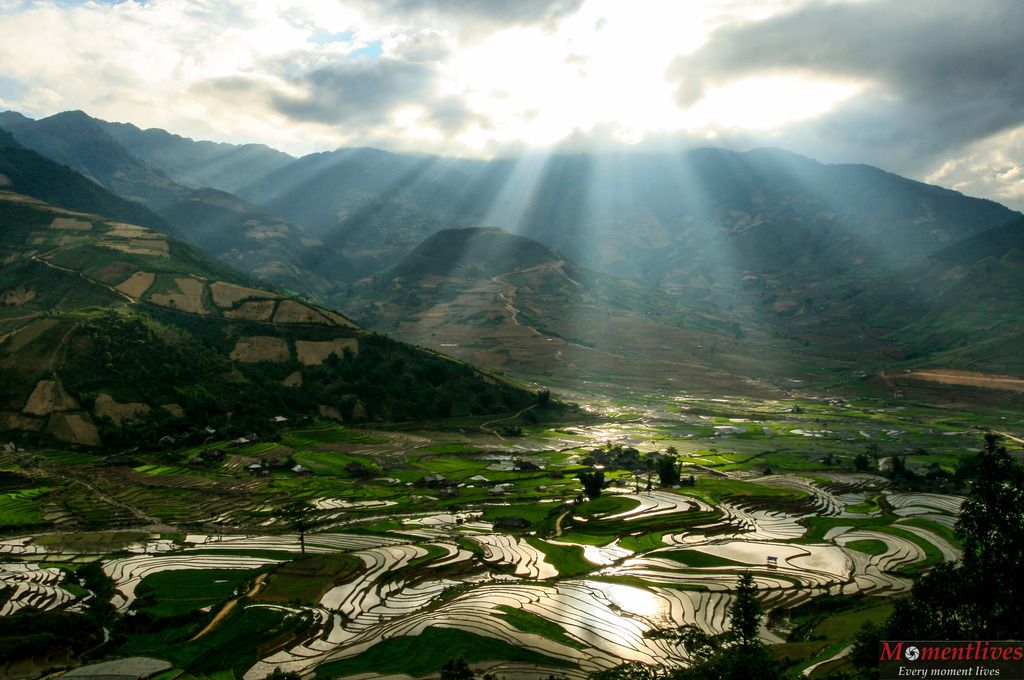 Leaving Tu Le, I ride for another 50 km up north, and uphill at the same time. I got to Mu Cang Chai, about 1000 m above sea level. Mu Cang Chai is another mountain town, surrounded by vast, vast fields of terraced rice plantation:





(to be continued...)