Hi everyone!
I'm new here and I would like to use this section to start annoing you with all my questions!
I've stareted using a semiprofessional camera only a few months ago and, considering I've never had the opportunity to attend a photography course, I need lot of advices and corrections. So please don't be too hard woth me: I still have a lot to learn!
This month I decided to make my first experiment with HDR but the result is simply
D I S G U S T I N G
! ! !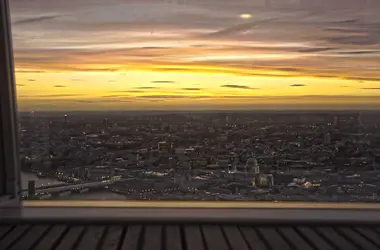 I know that the conditions were not, for sure, the ideal ones: I was in London, on the top of the Shard (Europe's highest building) but I've had lots of trubles because of the reflections on the glass and, above all, because I didn't have a tripod. So i tried to be as still as possible but obiousvly the result is not perfect!
My question is: could only that contitions justify such a bad result?
Is there something I can do to turn out of this a decorous HDR image?
Or maybe the problem has turned out somewhere else in the procedure?
Consider that I shooted 11 images: I set the camera manually using a quite short time and a wide opening to avoid movement considering that i didn't have a tripod neither any other kind of support but my own legs! I changed the exposure settings starting from +5 and ending with -5. Then I merged the images using PhotoshopCS5's
merge as HDR pro
.
I didn't expect a prefessional result but honestly something better than this!
Is there someone who can help me understranding what has gone wrong exactly?
Thank you in advance to everyone!