No longer a newbie, moving up!
Joined

Nov 3, 2012
Messages

908
Reaction score

437
Can others edit my Photos

Photos OK to edit
There was a tufty tailed creeper bug that living on my bean plants. I brought him in to get a closer look with the extension tubes, because you bug guys are a bad influence. Only what you guys aren't saying is that a bug will just keep creeping around the other side of the bean away from the big scary lens every time I focus or adjust aperture. And then when I turned my back on it to grab a flash, poof! It's gone.
And now I'm all jumpy and I keep feeling bugs on me that aren't there. And I didn't get a single good shot of the little creeper.
What the heck is this thing? And where is it now???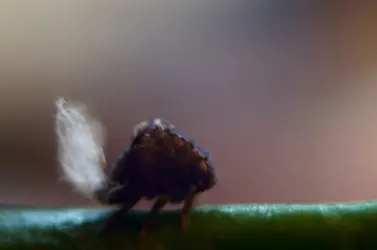 Mr. Squirrels glanced over my shoulder at this shot and said, "What's he smoking?"
ETA: Aigh! It's on my leg! Oh, nevermind. It isn't.
Squirrels