hmm I recognise this place! And some of you!
Staff member
Supporting Member
Joined

May 1, 2008
Messages

25,387
Reaction score

4,968
Location
Website
Can others edit my Photos

Photos OK to edit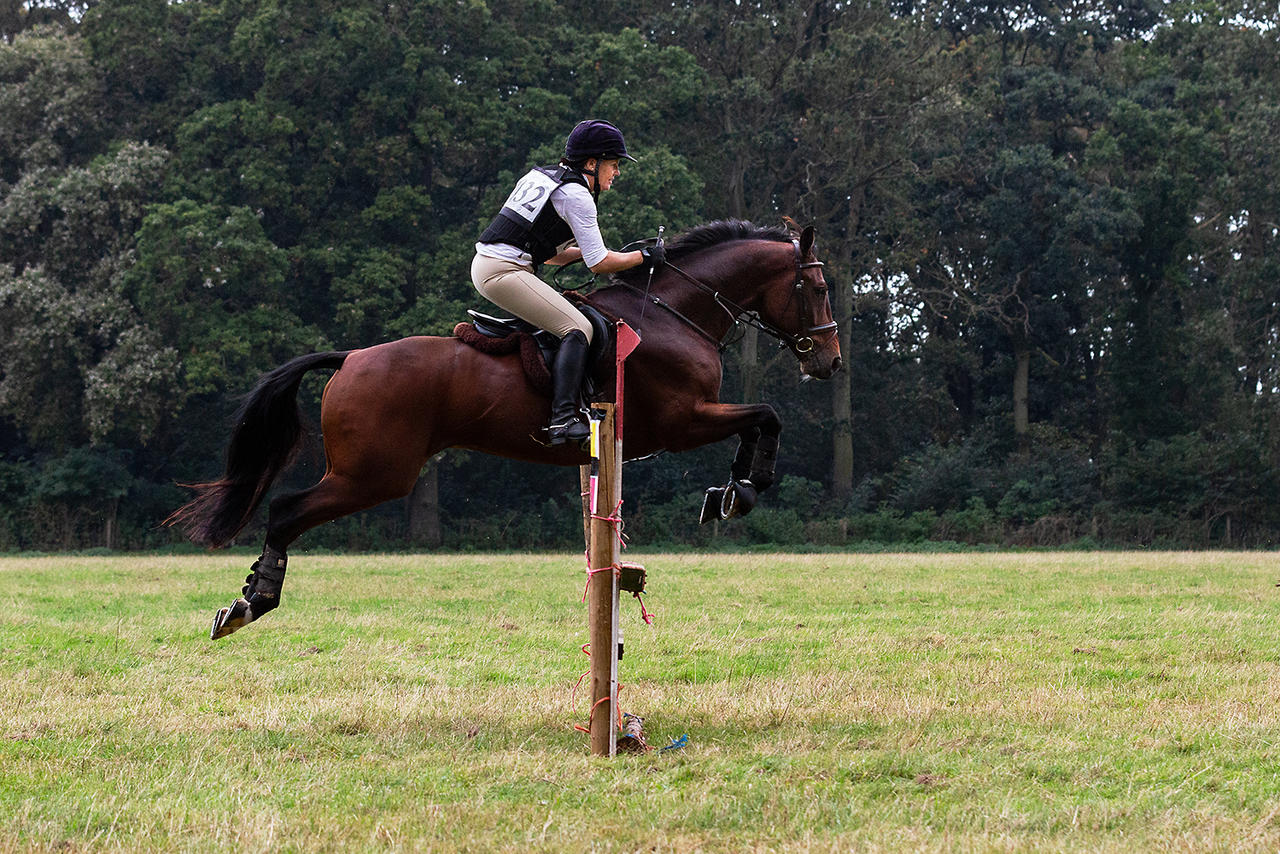 Taken on a Canon 7D, 70-200mm f2.8 IS L MII at 70mm (I was backed up as far as I could with a ditch behind me at the time). Light is coming from the left (ergo behind horse and rider, which I know is not ideal).
f4, ISO 1000, 1/2500sec. At the time of shooting I was crouched down on one leg.
I was aware the light was "wrong" however the horses were only going one way at the jump. The aperture I could have opened up a bit more, but I don't think it would have made a huge difference to the background and after a year or so not shooting I wanted a little safety net of depth for the horse and rider. Plus I wasn't back far enough to really dip into using much of the range of my lens. Shooting from this side did give me the largest distance of horse and rider from the background trees. I could have shot from the other side, light would have likely been mostly the same and I'd have had more room to move right back from the jump, however I would then have had the background trees on that side much closer to the horse and rider; so any gain of subject isolation that distance would have given me would have been undone by the change in distance between subject and background - though in retrospect I should have tried that at least once to see the actual difference.
To me the shot feels good, but nothing special. I do wonder if I'd have been smarter to step back into the dry ditch and get a ground level shot looking even more "up" at rider and horse. Timing feels good, though perhaps a split second late and might have been better to get more of an "up" motion on the jump instead of an across. Though honestly I was generally pleased with my timing on the day in review (it wasn't as bad as it could have been).
I would welcome any feedback, compositional, exposure, setup, editing and other thoughts on the scene. Perhaps I'm being overly critical; perhaps a little editing adjustment might unlock more potential from the photo.