Here are some of my goats... they are actually quarantined for exposure to rabies right now, long story, but if not for that the two with the floppy ears would be in the freezer now so I guess thats one good thing.
Anyway, they have a few electrical spools in their pen to play on and I laid back on that. They are really curious so they jumped up too (I only got stepped on once, thankfully by the tan-headed one who is probably the lightest - also the dumbest goat I ever met
) and I took some pictures of them. It took me a while to figure it out because I don't use it much, but the flash helped immensely here. I still had to do some fill in post, though.
How did I do?
1.
2. perhaps a bit over edited? It was fairly underexposed anyway, so maybe I shouldnt have kept it...
3. This is a fair representation of their personalities, and I think I'd quite like it (course, I did take the picture, and they are my goats so yeah I like it

) if that darn ear wasnt cropped off... sighhh
4. probably my favorite of the bunch that I did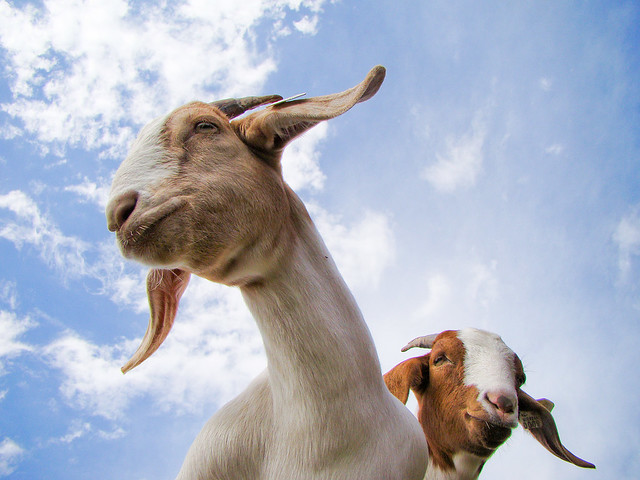 5.
6.
Yeah, I figured I'd post 6 instead of the usual 5 or less, just because they are all so similar.