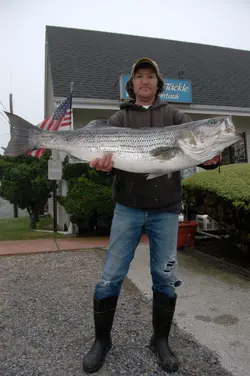 Yes.I said snapshots.I'm no photographer,but I want to improve these photos.
The subjects are fish and guys that caught them who won't stand still for more than maybe 60 seconds.
There is absolutely no time to set up a shot with lights or off camera flash and no real posing.
All of what I do looks completely flat and I want to improve them in any way possible.
These pics go into fishing websites and weekly magazines and I really want to get them right just so I don't look like a douchebag.
This one in particular was taken at dawn in a very thick fog.
What could I have done to make it better?