No longer a newbie, moving up!
Joined

Oct 6, 2009
Messages

1,191
Reaction score

108
Location
Can others edit my Photos

Photos OK to edit
Whats up TPF?
Havent had a lot of time to shoot lately. got a couple that I would like to share for C&C and what not.
This is my second lightning shot I have posted. Got this with a nice storm rolling through Elkton, Md at a truck stop i was at. I lightned it up a tad. I feel the trucks Add something different.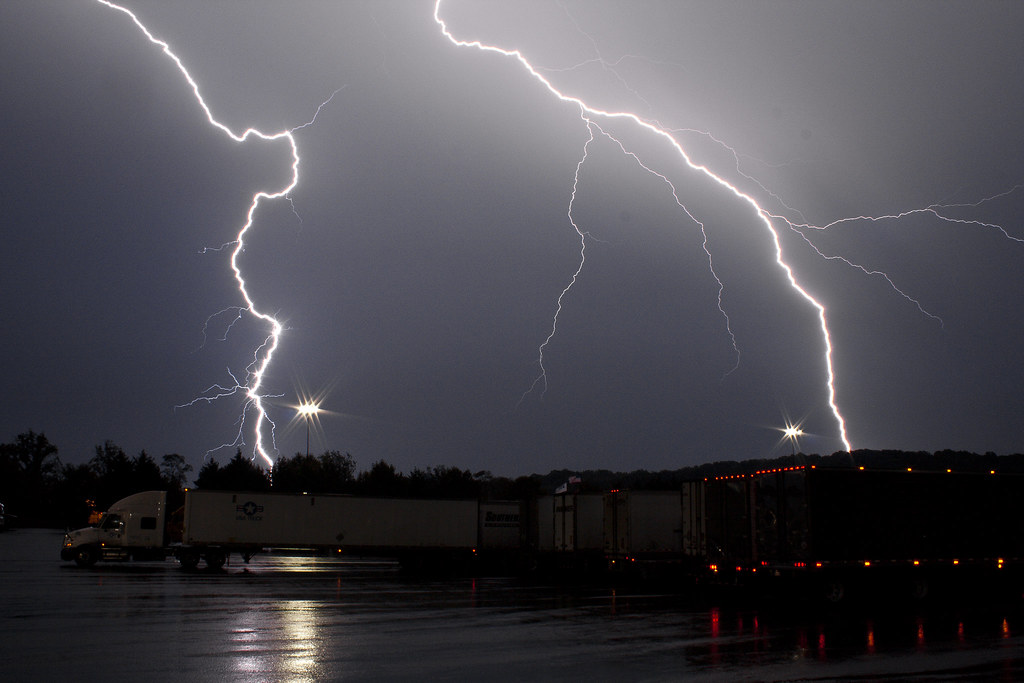 Another truck photo. I wanted to get what I was feeling that morning. It was early and I was tired. Having my morning smoke and getting ready for a 14 hour drive. I like the blown out sky and flare because when you wake up after 4 hours of sleep and look out the window, thats what i see lol. Since a lot has not changed with log books, I dated it with a little grain and B&W.
Thanks for looking!