Been spending a lot of time on here!
Joined

Jun 22, 2011
Messages

2,248
Reaction score

1,292
Location
Can others edit my Photos

Photos OK to edit
Last month my wife and I attended a belly dance festival in Northern England where one of the world's top belly dancers from Cairo, Randa Kamel, was teaching and performing.
I was shooting from the balcony with my D700 and my second hand 80-200 f2.8. Someone organising the show had the bright idea of pinning a banner onto the back curtain with "Welcome To Randa" on it. I hated that banner with a passion because it totally screwed the scene and seriously affected composition of the shots and made cropping a right pain. This was a live performance and I can tell you that this lady moves
FAST!
Auto focus had a hard time keeping up with her.
Shot 1 shows the stage with the banner, the other three I've worked on to burn/clone the banner out. I've also tried to compensate for the coloured stage lights that gave her a simulated sunburn.
I screwed my settings because they had new lighting which was brighter than previous years; I fixed them in Lightroom but I learned to trust my light meter and not go by what worked last year.
C&C are always welcome.
1.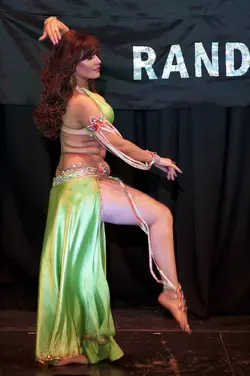 2.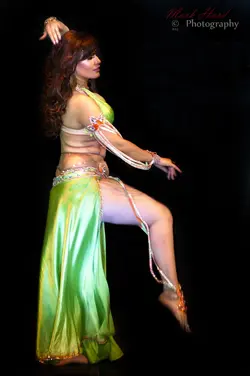 3.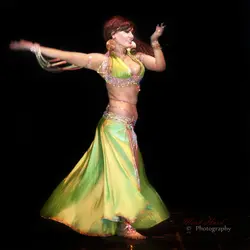 4.
NB The colours are a little flat in the thumbnails, see the full size versions for more accurate images.
Last edited: