No longer a newbie, moving up!
Joined

Sep 26, 2014
Messages

149
Reaction score

44
Location
Can others edit my Photos

Photos NOT OK to edit
Hey guys,
I wouldn't call me an aspiring professional. Really, I'm a beginner, but I thought this might still be a good place to pose this question.
I've never shot a band before, so these are my first photos doing that. Do I have any business asking the band if they'd be interested in purchasing the photos? I don't really feel like charging them, but I don't want to devalue my work. I met them after their show, and actually, they really enjoyed my band (we played on the same stage after them), and I imagine I'll be seeing them again. I was thinking of giving them a small version of the photos, or maybe putting a watermark on the photos, and then if they wanted larger versions without a watermark, I could charge them (a minimal price). I've never sold a photo before, so that's also factoring in to my thought process.
Any help you guys could give would be lovely. If I do charge them, what price range should I charge?
For reference, here are some of the shots I took.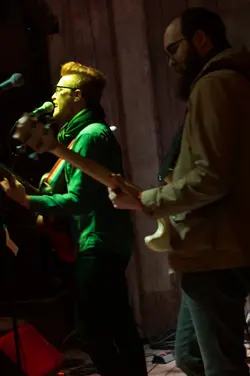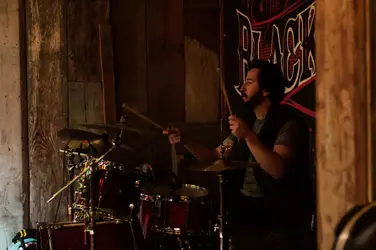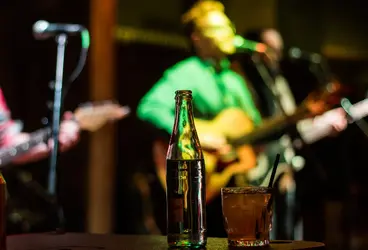 Thanks.