With anything I do whether it is for fun or investing my profession, I try to do things the right way. When I slowly got into this hobby mind everyone I have an analytic/technical mindset. The creative portion is pretty much in idle, and I have been trying to grasp the Exposure Triangle before I start "seeing" the photograph.
I want to touch base with everyone that regardless your disposition on this hobby/profession, I give a lot of respect for people's hard work, hence why I feel I can't judge other people's work, it's just not fair. Most of the time I don't ask questions, because someone else had/has already asked it or I search the almighty Googles, and Youtubes(thank you Mark Wallace). But I feel with time permitted I am at least putting some reasonable effort when I take photographs of various fields of photography.
So without further whining here are a couple of pictures I have taken this afternoon. Are they interesting? Not in the slightest, but I was mainly concentrating on the triangle and WB. Listen, be honest, be brutal, be vicious and tear it down I'm too damn old to crying or holding someones hand for comfort. The main point of this topic in a nutshell, is there hope for me to continue this hobby, or should I take my equipment to the backyard and give it an honorable death? Thanks in advance for everyone's input.
The candle is supposed to be the main subject. The WB was preset to sunny for some reason as I meant to it to place it on incandescent.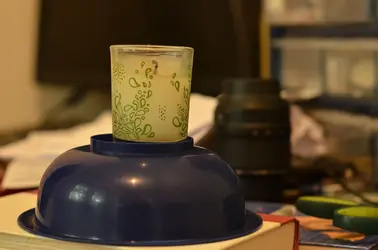 Candle 2. was taken with a custom WB I used an 18% gray card(again thank you Mark Wallace).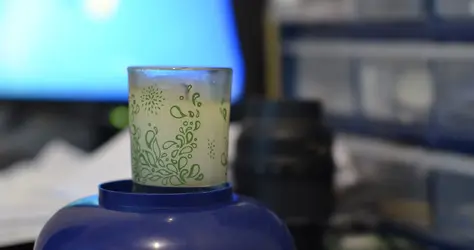 Alright got my notebook, pen and my scotch. Happy Father's Day whether you are taking care of a pet or have children doesn't matter it's all the same to me.