Joined

Aug 27, 2010
Messages

25
Reaction score

0
Can others edit my Photos

Photos OK to edit
When I first took this, I LOVED it... now after looking here, I'm almost embarrassed to post it...:blushing:
First two belong to me, third doesn't. In the first two shots my flash was downstairs so I was trying to compensate with ISO and ambient light and for the third I had added my flash on. I know the second is grainy, thus the reason I sought out this board. I'm trying to decide whether I'll get a better result in a similar situation if I upgrade my camera (Rebel XTi).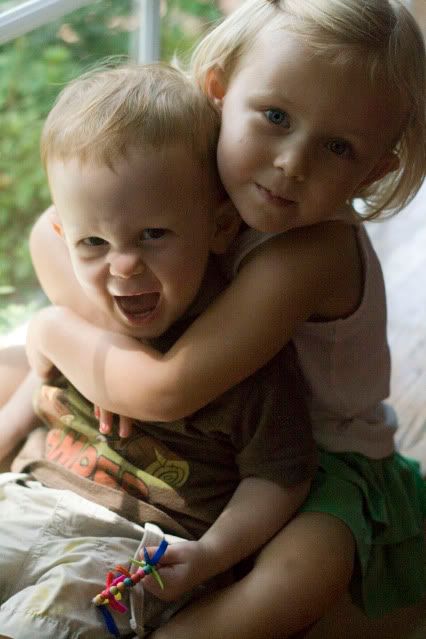 stats on this one: f/2.8 1/1000s ISO 1600 50mm
Thanks!!
A little about me: I'm not a 'for hire' photographer. I would love to be one, but instead I'm in sales in the juvenile products industry (secondly) and first a mom. I want to be able to take the professional level shots of my kids myself. I bought the Rebel XTi 3 years ago and just haven't had enough time to learn everything. I think I have a pretty good eye, but I'm just not well enough versed to get the most out of my camera. I have CS4 but again don't know enough to get maximum benefit. But hopefully I've found the right place and can learn! I do shoot in manual and in RAW (burned by exposure too many times when shooting in jpg).
I also haven't found how most of you are posting so I'm just using PB. If there's a better way, I'd love to hear it.