Joined

Dec 29, 2006
Messages

795
Reaction score

83
Location
Website
Can others edit my Photos

Photos NOT OK to edit
Mystery Object in my photo. This is just the 1 1/2 hours that it moved from the NW to SE - the arrows show the direction of travel. The stars are actually standing still and the Earth is rotating East which makes the star trails move from Right to left. So this object is going faster, the other direction. I thought of Geosynchronous which in theory would be a dot, standing still.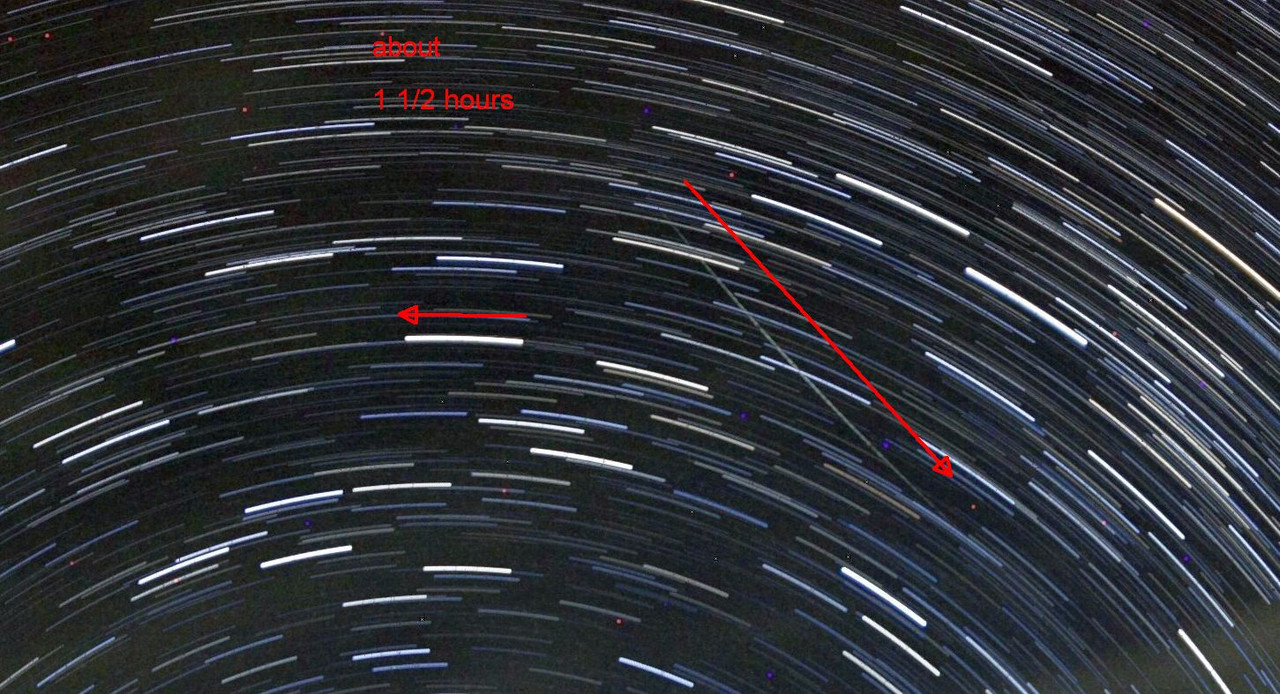 Here's the entire night sky, just for reference. It's up above Polaris and to the NE.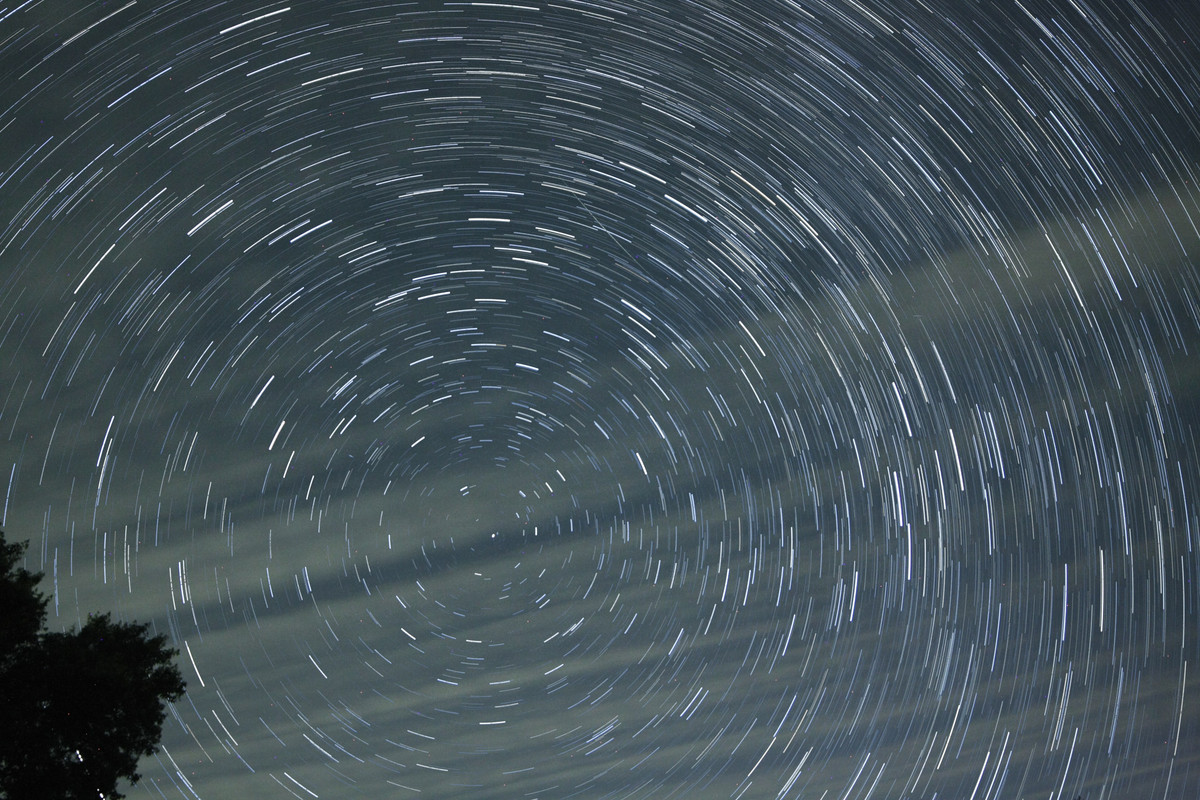 Anyone have any ideas, what does this. If it was an airplane or satellite or something passing, it wouldn't take 1 1/2 hours. More like a minute or less for those normally.