Hi guys, I have recently been tasked with the job of selling off my grandads camera collection.
I have searched Online for the individual cameras and have a rough idea of each of their values. However I was wondering if possible, you, the experts, could help me value them. I will start with the best in the collection;
a voightlander Bessa 2,
The camera is in pretty much mint condition, and comes with its ojriginal leather case which is been kept in its entire life, I also have the receipt from when this purchased in 1947! I also have a UV filter for this, and possibly some other bits but I'm yet to sort through it all so price on just what's mentioned if possible
Only damage on the camera is the leather coming up slightly as shown in this picture. Which for the cameras age is in mint condition.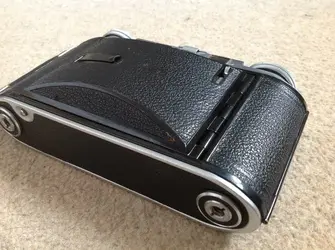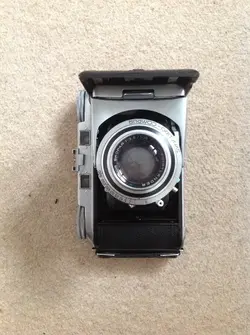 I am looking to sell this and the other cameras which include numerous practikas, a few Zeiss, and some others which I forget the makes of. So feel free to make me an offer on this and the information on the other cameras will come soon.
Thank you,
philip
EDIT*
also, in case you cannot see on the picture lense info is; "COLOR SKOPAR 1:3.5/105"
and it's a 'synchro compur'
and as written on the receipt: 1 voightlander brilliant focussing .con R shutter, Heliar f3.5
and there's a 'Lern No.' And a number after 'shutter'. Sorry all that is written in pen and I can't quite read the handwriting so some could be wrong like the H in Heliar, could be a K or something for Keliar.. Can't quite tell.
Last edited: