Joined

Feb 28, 2018
Messages

25
Reaction score

2
Location
Website
Can others edit my Photos

Photos OK to edit
Good evening everyone!
Last week I bought a Zenit-E from my local junk shop. Being new to film cameras, I knew a few things to check (winding mechanism, shutter etc.) and they were all right, but I neglected a few things. One of those was the Selenium Cell Light sensor - as far as I know mine doesn't work at all (see attached image - the white line should move when light varies, but mine stays put).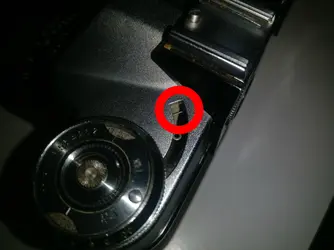 If anyone knows how I should best deal with this, or if I actually need it at all (alternative methods maybe), then please let me know in this thread.
The second problem is the lens. In theory, it should work. It's a Pentacon 1.8/50 (see it here:
Pentacon 50mm f/1.8 MC (M42) Lens Review
). However, upon further reading, I've noticed that the aperture blades don't actually appear to work at all. I haven't yet used the camera as I was waiting for my film to arrive - it now has, and I'm gutted to notice this fault now. That's what I get for being a novice, I suppose
Is it an easy fix, or should I look for a totally new lens? It's worth noting that this isn't the one that came with the camera when it was first manufactured, that was a Helios 44-2 58mm (I think), so it's already not ideal.
Being new to film, do you think that I should start afresh and go and buy a new camera and just make sure it works, or is it worth me fixing this one?
Any help at all is greatly appreciated, including general tips for film photography - I'm completely new.
Have a good one everybody,
Louis