No longer a newbie, moving up!
Joined

Dec 1, 2011
Messages

2,415
Reaction score

440
Location
Can others edit my Photos

Photos OK to edit
I went out yesterday to Gates Past for some evening/sunset photos. These are my pics to share with you. This place draws in lots of tourist who visit tucson. It is known for beautiful sunsets especially in the summer time
1) I had to wait for about an hour for this shot. I wanted to catch the sun right before it drifted lower than the Mt.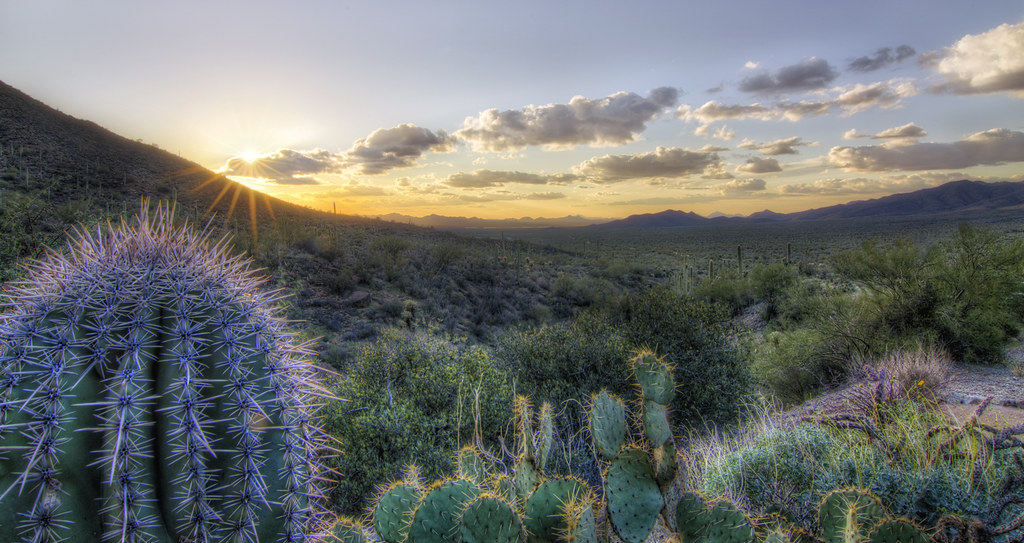 gatespastsunsetcactus
by
VIPGraphX
, on Flickr
2) After I took the cactus shot I headed over to another look out point and when I looked up when I got out of my car I loved how the sun was shining on the Mt. and the saguaro just spoke to me
gatespastmountains
by
VIPGraphX
, on Flickr
3) Then I hiked up aways to the look out point and saw what looks to be an old house up on a hill.
houseonthemountain
by
VIPGraphX
, on Flickr
4) This is when I got to the look out point. There were many people there taking photos, and I thought I would snap a picture of these two ladies enjoying the sunset.
women sunset
by
VIPGraphX
, on Flickr
5) My last picture of the day. Was this shot right below where those ladies were. I did about 12 exposures and when processing this photo I chose 7 that I wanted to work with. I did not want the foreground to be to bright , I actually wanted a semi silhouette of the foreground but enough to see some detail so your eyes could focus on the sunset.
gatespastdarksunset
by
VIPGraphX
, on Flickr
I am rather happy with the results and hope you get to see a part of Tucson that is more than just some random buildings and easier on the eye. I took the time to go out about 30-40 miles from my house to capture these.
Last edited: