Moderator
Staff member
Supporting Member
Joined

Jun 9, 2013
Messages

20,199
Reaction score

12,046
Website
Can others edit my Photos

Photos NOT OK to edit
So, a few months back, Lomo introduced a kit for a plastic do-it-yourself 35mm SLR with a waist-level finder. I took the bait so I could start learning how to tinker with cameras in a low stakes kind of a way.
Here's my finished camera (forgive the crappy cell phone picture):
It's got an aperture fixed at f10 and a shutter that has two speeds: 1/80 and Bulb. I figured a low speed film would be best for a test roll, and the only low speed 35mm I had in my possession (because I was too impatient to go looking for anything else or waiting for the mail) were Portra 160 and Lomography Redscale 100. I wasn't going to waste a roll of Portra on this thing, and it seemed apropos to use the Lomo film, so I loaded 'er up and started shooting.
The good thing is that it worked. The bad thing is that it's a tricky little bugger. But as long as one remembers that it's a plastic toy camera and one shouldn't be too invested in the results, then it's easy to deal with. The viewfinder is dark until the mirror is locked up, the film advance is sticky, and the shutter button sometimes needs a little help being pushed back into place after taking a shot.
Here are some of my test shots: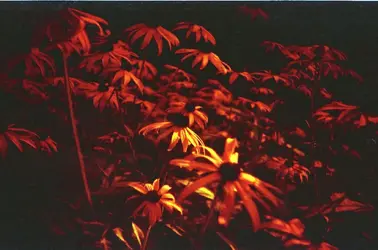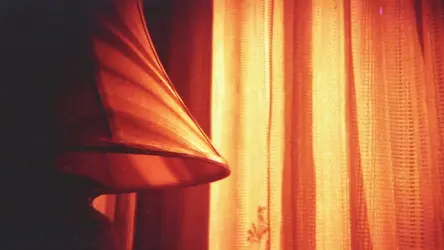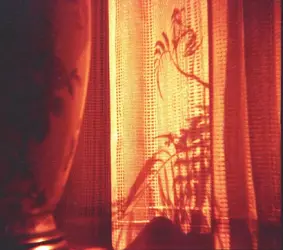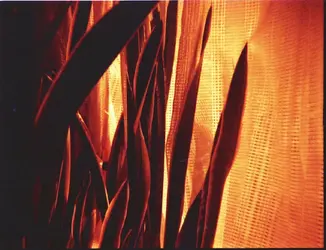 The focus is soft to be sure, but it did surprisingly well (for a plastic lens) at getting shadow detail. And the sticky film advance knobs makes for some neato double-exposure/frame-overlap "panoramas".

Going to go find some cheap color film now to test it out with a less gimmicky film to see how that goes and to understand what sort of effects (other than light leaks!) this plastic lens achieves.