Joined

Feb 2, 2005
Messages

5,135
Reaction score

190
Location
i am not sure if these should be snapshots, or bloopers...with me taking shots, and crying at the same time, i think bloopers....

my son graduated the air force basic training, at san antonio texas...
this is how he looked to everyone else.......
this is how he looked to me.....i could see him in his little air force flight suit i had for him when he was not even a year and a half.....

maybe i had an intuition...?????
nah, i doubt it...but i was shocked at how 20 years with me, and the airforce had him 7 weeks, and totally changed him!! i could never get him to keep his room clean....
now he is spotless!!
and the poor thing, not only is his mother like morticia adams...his daddy is like jeff foxworthy from the 70's...!!! tell me we didnt stand out!!!
(daddy always has the cigarrettes on hand....) :er:
his grandmother's reaction when she first got a glimpse of him!!
and the mascot of the fighting 323...they are the vipers!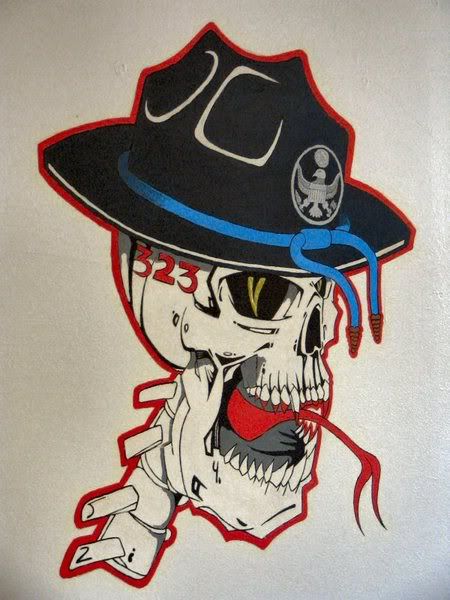 and this shot made me think of jonmikals shot at the tomb of the unknown soldier...
at 1700 hrs..( 5.00 pm..) they play our national anthem...and no matter where you are on base, the boys stop and salute....after taking this shot, my son turned around and said, you were supposed to cover your heart... i said, was to busy covering my son...!!!
him at the alamo.....
and ofcourse we had to have a shot of home!!!
there has been nothing in this world that i have done or been a part of, that
has made me prouder than i am of my son...it has had nothing to do with me..
he is just a spectacular person...and i am proud to be a small bit of his life..
sorry for all the shots....but i thought i would get them over with and you
wouldnt have a couple of threads to go thru....
btw... he now has access to the web, since he is outta basics...his name on here
is Knot Fan... and he called me today and asked why i have not put these on here, yet...
so caleb..( aka Knot Fan...) love ya... and you can leave me a message here if you finally see this....thanks for being such a blessing and joy....( even if you seem a tad bit bossy, now..)
call me soon...